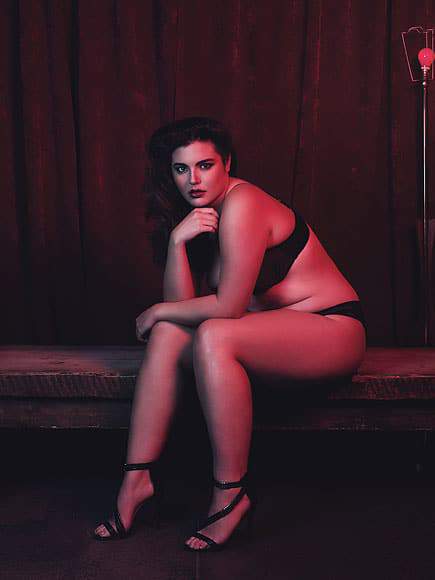 In life, it is important to remember that everything happens for a reason. You should try to enjoy as much of life as possible and never let anyone steal your joy! SO… a good way to put this into practice is to CELEBRATE why the great people and events happening in the plus size fashion world!
I wanted to share great industry folk YOU need to know, how the industry is literally changing each and every day, as well as fashion alerts to keep you in the know for where to get that next gem in your closet!
This week? There has been quite a few places chatting about all things plus size fashion and we have your roundup! Take a read to catch up on a few stories!
Your Plus Size News Weekend Roundup!
Did you see the fabulous interview in Glamour with Christine Hunsicker the successful CEO behind Gwynnie Bee? Subscriptions services are definitely the thing to do!
When you see advertisements, would you like to see people that look like you? Check out this Tech Times article on topic!
I love innovation in life! When people take the time to look at a need in the market and create something better or fix something to be better, it doesn't get better than that! Recently, Students at Washington State University got an opportunity to work on making a better swimsuit for the plus size woman! Yes and Yes!
If you are plus size, have you accepted that is who you are? This Teen Vogue article is REALLY interesting about what it means to accept that you are plus size!
Are you ready to see what Kylie Jenner's BFF Jordyn Woods has in store for the plus industry? Check out her interview in Teen Vogue!
If you were handed a fat shaming card in the train station, what would you do? A couple of thoughts come to mind. This plus size company had a GREAT response to this ACTUALLY taking place! Check it out in Style.Mic!
If you could tell Victoria Secret plus size models to hire, who would you choose? Check out Business Insider's 16 top picks!
Curvy Alert: Check out 14 Plus Size Retailers you should know by HuffPost Style Canada!
Did you see swimsuitsforall new user friendly responsive site? Market Wired shares what you need to know!
As a HUGE fan of Jonquel Norwood! It was great to see her new cover for DailyVenusDiva! This is an artist EVERYONE should be on the look out for!
Curvy and Sexy..YES! Check out the fabulous modeling pics of Andy Garcia's daughter Alessandra in Lingerie shoot for Slink Magazine HERE!
Till Next Time!