Everyone is itching for better weather and spring is on our heels- can it be here already (those in Cali, I am hating… hard) so when I got the latest look book from Eloquii this am and saw a few pieces I was curious about, I had to share it with you. Why?
Well, for starters, I love the color blue, so you will always capture my attention with that. Secondly, I am a sucker for shorts and different styles of skirts. MMHMM. Call it my own personal evolution here that I am all hyped about, but yeah… I am here for it.
Have you shopped Elqouii? Have you had a chance to play in their new and evolved site? Well let me share the latest with you and then let us talk…
Eloquii's Code Blue Collection
(To view and shop the collection, just click the pic and the link to the item is on the right!)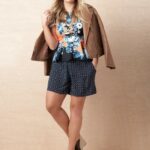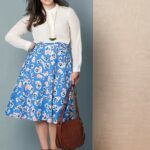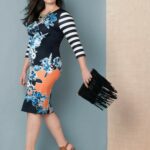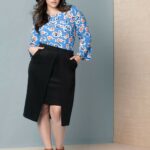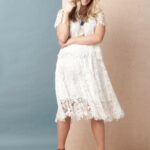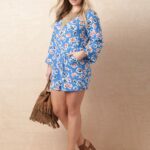 Do you see what I mean? Pretty right? I mean some of the styling may be a little different for my taste, but if you look beyond that and pick out the hero pieces, you can definitely fall in love with a few of the pieces- right?
I do wish they used more variety of models and sizes; however, I do dig the overall looks! I see that lace, boho/70s vibe, and florals are going hard for spring- something that Eloquii delivered to us, right on trend and time!
You can shop the collection NOW, at Eloquii.com!
I am sooo curious about this layered midi skirt action; need the shorts, and loving the brown accents. MMHMM.
Which pieces intrigue you? Let's chat in the comments.