Are you familiar with Curve Nation?  Created with the purpose to uplift and empower plus size women in community by organizing social event in  Florida, Texas and North Carolina, the Curve Nation team has made a great impact in our community.  Today marks a new milestone for this group with representation on the campus of Florida A&M University.  Coming this Spring 2015, the beautiful, young women of Curve Nation, FAMU Chapter will make it's debut on campus.
Can you say, "Who Run The World?"  Theses ladies have planned many events for the community in the near future aimed to support growth and education for African American males. Plus partnering with Dare to Dream Young Girls, Inc., a non-profit that provides mentoring, tutoring, events, and activities for girls ages 6 – 17.
You already know….. I AM SO HERE FOR ALL FOR THIS. 
Spearheaded by FAMU Junior, Jasmine Herbert,  her mission to lead this group of young women was inspired by a recent participation at the Curve Nation Expo 2014 in Orlando, FL.  Herbert dreams to share this vision with her FAMU peers and community is now, reality. Herbert states:
"Our mission on this campus is to uplift, unlock, and unleash the woman behind her curves by advocating for health, beauty, and fitness while raising awareness in the African-American community."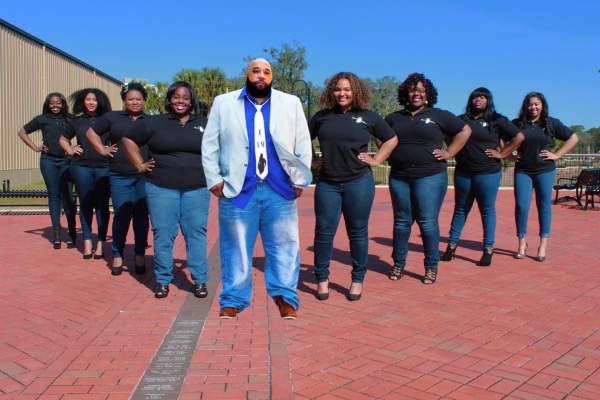 Curve Nation's CEO, Devine Dolson, is also ecstatic about this growth as it fits within his vision for Curve Nation: "To bring awareness and acceptance of the plus size community on all levels."
Is this not the greatest news for our young, plus size women on college campuses looking for their voice? Well Done ladies of Curve Nation, Florida A&M University chapter. Well Done! ANNDDDDD this is perfect as this news is the perfect precursor for the Curve Nation Expo 2015! All deets below!

Find out more about Curve Nation and Curve Nation Expo 2015 at ClubCurveNation.com
This is exciting for sooo many reasons, but having an organization to help spread awareness, give support to, and to inspire others to lend their voice is awesome- is it not?
What do you think?