I do not think I can stress enough, my love for maxi dresses. I mean. I LOVE THEM. There is an ease of wear, living, and being when you rock them and today's Gotta Have It features the Maritime Plus Size Maxi Dress by Kiyonna!
Maxi dresses, when the right one is chosen can easily go from day to night, from casual beach play to a romantic summer date. There are options with a maxi dress and with this one shown today, I have a few ideas here. Naturally I would gravitate to a dress with ruffles, but the detail here… I am intrigued and it works. Accentuating the curves and playing along the line of the curve, this dress has quite a few playful treats.
Gotta Have It: Maritime Plus Size Maxi Dress by Kiyonna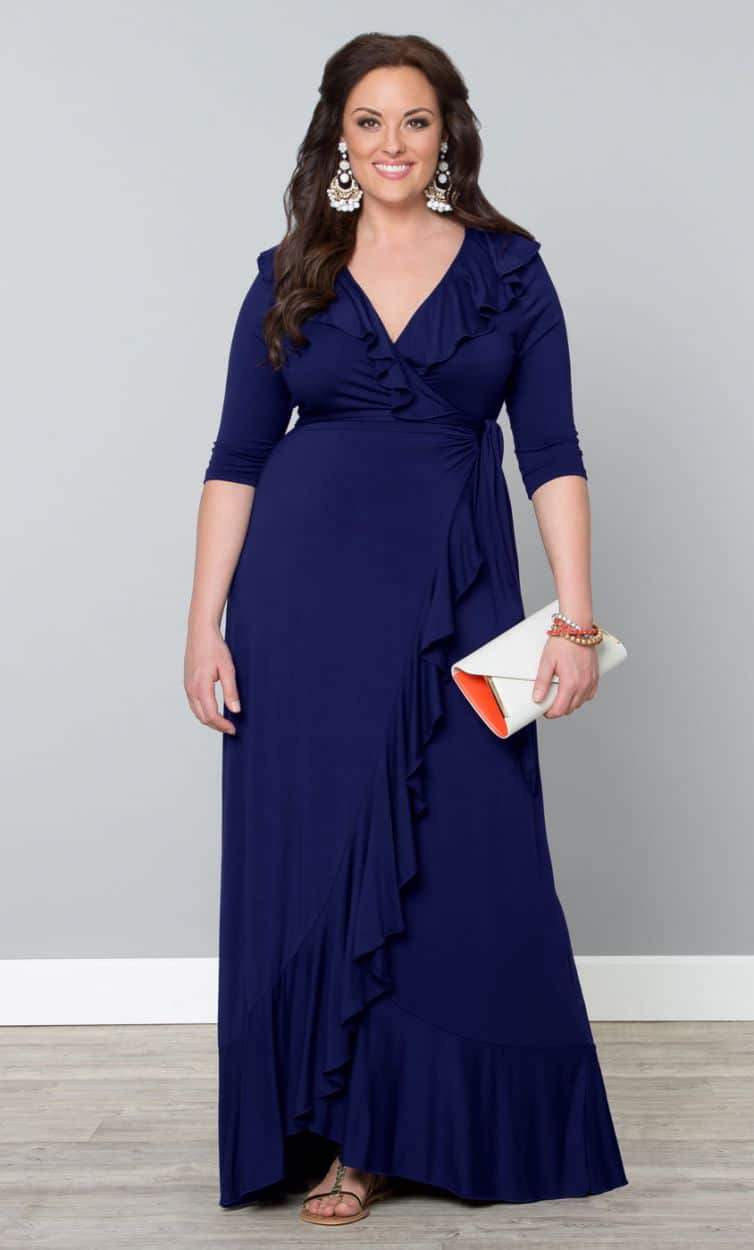 Or in Raspberry
This dress is fashioned out of a soft jersey – perfect for the warmth of the summer, but with just enough weight for the cool nights! Even better, this dress has a full-functioning wrap. I love a real one, no the faux that either zip at the side or that you have to pull over your head… let me have the control of nipping it in at my waist.
You can snatch this dress up at Kiyonna HERE
One of the things about Kiyonna that I love is their sizing and availability in sizing. With sizes up to a 5x or 32, this dress is sure to be one that will suit more than a few shapes and sizes! Even for me, who doesn't have much hip, I love wrap dresses as they give me the illusion of them and I am here for all of that. HAHAHA…
What do you think of this dress? Is this something that you can see yourself in? How would you accessorize this dress? Let's talk about it below..