As the seasons change, so do our handbags (at least for me!). I swap out or put in my bag items that are necessary for winter (yeah, I know, I am in Cali, how much winter could I have?)! I switch out or add in my lotions, lip balm, and of course, cough drops. I wish I was more ready than I was this time last year, cause… I was wounded for my blog anniversary party! LOL.
I have switched to my new Koret handbag, added in my must haves for winter weathers and now, I got my tools, my essentials and today I add in a new one!
Did you know that Ricola, the "leading manufacturer of soothing herb drops from Switzerland," has added a new product to its line? They have this new "Extra Strength" option for powerful cough relief, just in time for me to winterize my handbag!
Winterize my handbag? You betcha!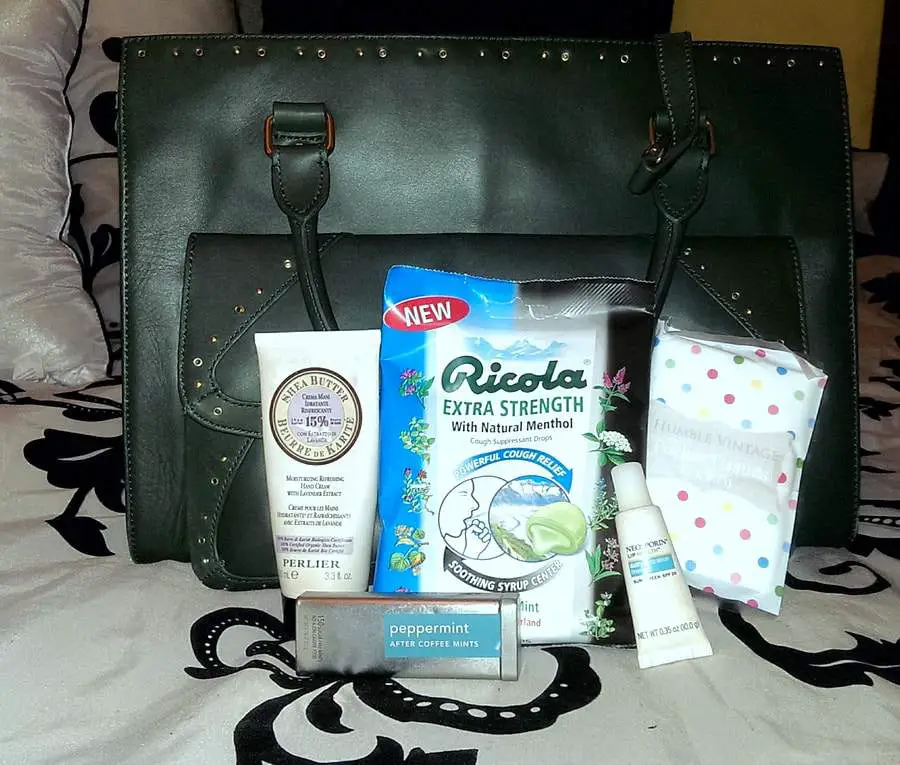 This is how I have winterized my handbag:
Switched to my new Koret bag– Chic and sophisticated boo!
Snatched up my Perlier Shea Butter Hand Cream (this is AMAZING)
My Starbucks after coffee mints– I love these. Actually, I love Starbucks anything…
My Neosporin Lip Health Daily Hydration Therapy with SPF 20. No chapped lips here!
Tissue please! You never know!
And now, I add my Extra Strength Ricola for those pesky moments- I NEED TO BE READY. I cannot be loading up on medicine the day of my party… I CANNOT. It was such a fog…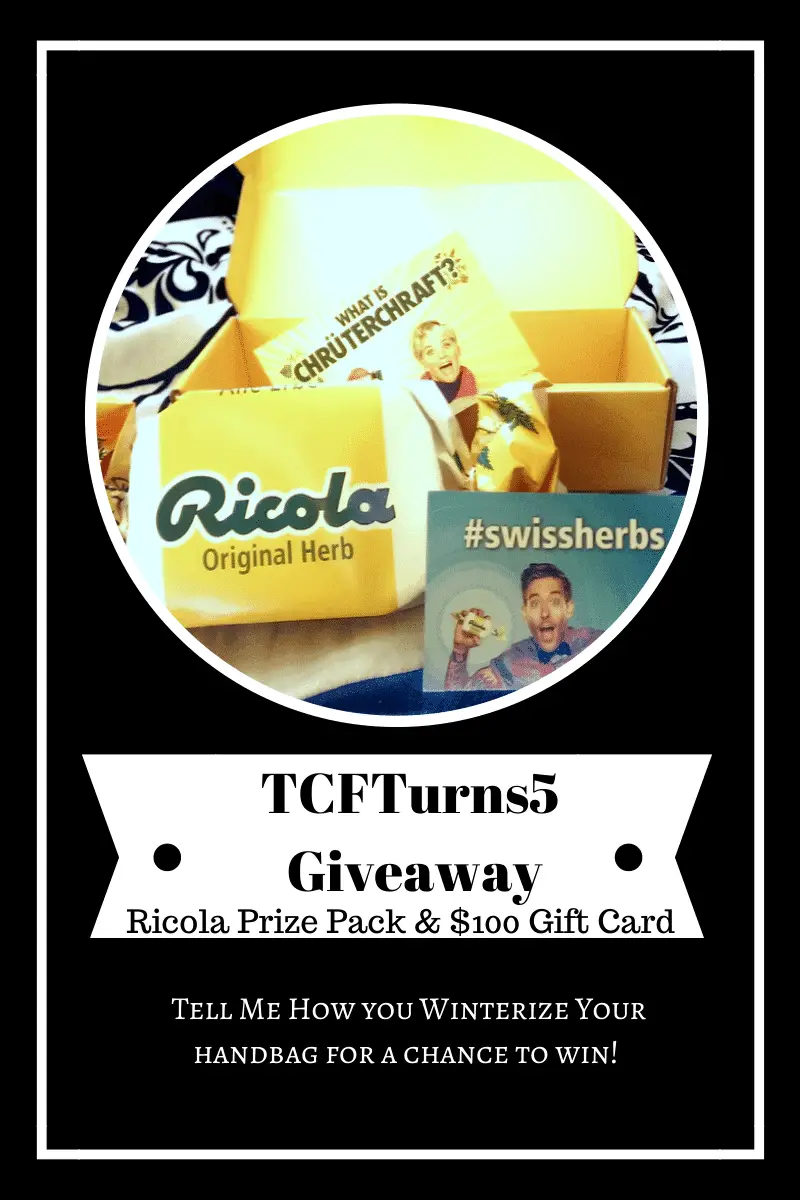 ANDDDD For today's TCFTurns5 Giveaway, YOU get to show off too! Show US or TELL US HOW you winterize your handbag and one lucky reader will score a Ricola Prize pack AND $100 Visa or MasterCard to shop!
BUT, you have to move Fast! This Giveaway ends on Weds, December 18th at 11:59 Pm PST!
Follow the steps below to enter! The more actions, the more entries you get!

a Rafflecopter giveaway

Good Luck!
Remember, the Giveaway ends Weds, December 18th at 11:59 Pm PST!
PS. Make sure you enter the other #TCFTurns5 Giveaways on the blog right now!
#swissherbs
This was a sponsored giveaway with Ricola and
 what's in my purse and my opinions are all mine…