This post brought to you by Curvation. All opinions are 100% mine.
If I had to pick a favorite season, I would choose fall. Playing in supple leathers, chunky knits, and cozy sweaters, I love the drama and comfort in the fall and winter season. What makes this amazing is the plus size fashionable options that come with it- something that wasn't always so readily available! SO today, I share with you my favorite fall trends and a few pics! 
My Favorite  Fall Trends in 
Plus Size
I mean… Leather. I do love a great leather piece. I think I have mentioned plus size leather so much, it has its own tag on the blog! Whether real or faux, I am a sucker for the edge it brings and the sleek options it gives! I am still collecting items here… 
But those knits? Like this lightweight boyfriend cardigan that I scooped up from Wal-Mart? Will be perfect over jeans, midi skirts, and full skirts for the fall season… I love pairing them with over the knee boots and ankle booties! It is all about options here! Playing with the neutral hues for fall, I can see this with jewel tones and other neutral colors. I am here for this! 
One trend I cannot wait to get into, winter whites. Like head to toe. I am ready and here for this. I envision myself in a pair of wide white pants paired back with a cashmere sweater in the same hue. YES. Monochromatic chic. Yes, I am here for this. I'd play with gold accents or like a blood red accent with shoes or a belt!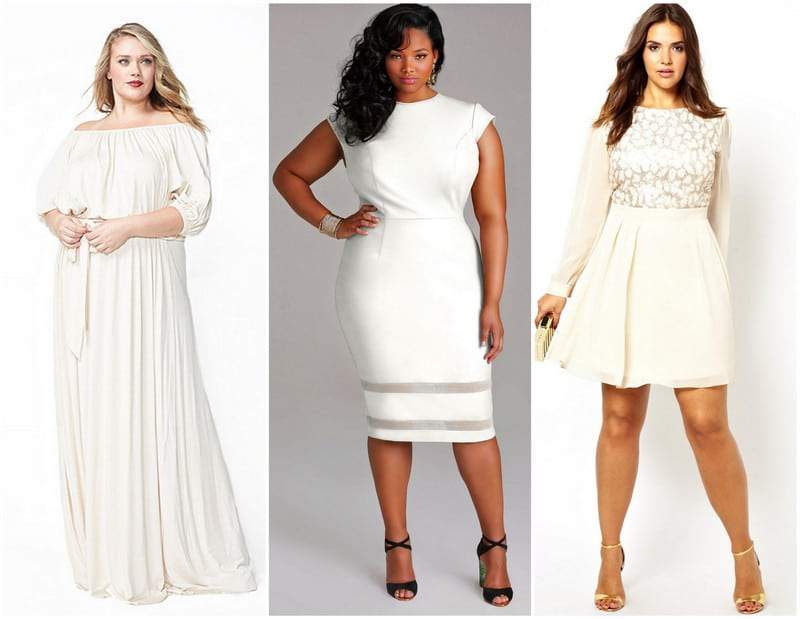 Also, although I am trying to figure out how to make this work for me, I am into plaid for the fall. In a blazer, coat, or full skirt- even a dress… LOL. I love this trend this season, and I am currently trying to figure out how to make this work for me, next to skater skirts! I will get there! I promise… 
While you are scouring the nets for your fave pieces for fall, make sure you check out and pin your faves to the Curvation Pinterest wall with the hashtag, #LookBookForAll! 
What trends are you in love with for fall? Which ones can you NOT WAIT for?