I have been stalking the Rue 107 site for a while. Ever since they launched plus sizes, I have been stalking them. I even recently copped a top from here. More on this later, but I have kept coming back to this one dress, a dress that is all sexy, sassy, and yummy. I must say, this is not for the shy ones at all.
A body con dress is one that has taken its foothold, landed firmly in the closets, and has become a staple in the plus size woman's closet, and I love it all. Especially if they fall mid-calf, I am even more enamored! So, now, we are seeing this body can dress show itself in variety of patterns, hues, lengths, and today, in various textures.
Take this Rue 107 Plus Size Caged Lover Dress
I mean… HELLO.
Not only does the model sell this dress to me, I have thoughts, ideas, and visions of how and where this dress could go and how I could wear it. Granted it is sassy enough to come out maybe once or twice a season, but it packs THAT punch that it will be a fabulous and memorable one every time you sashay out your door!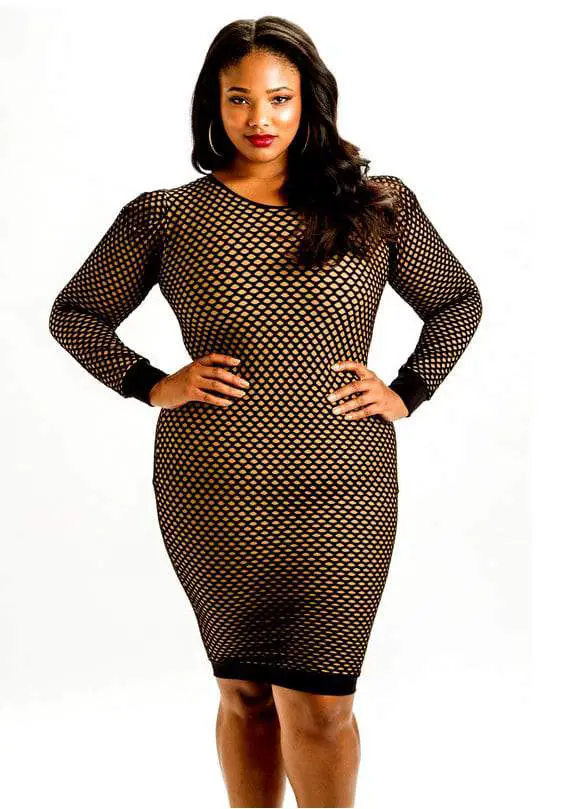 I imagine this in the fall with a leather bomber of course, but then I can also see a relaxed boyfriend blazer too! Heels? Yes boo. The higher, the better, the sassier! YES ma'am! Did you peep the exposed zipper? HA! Yes.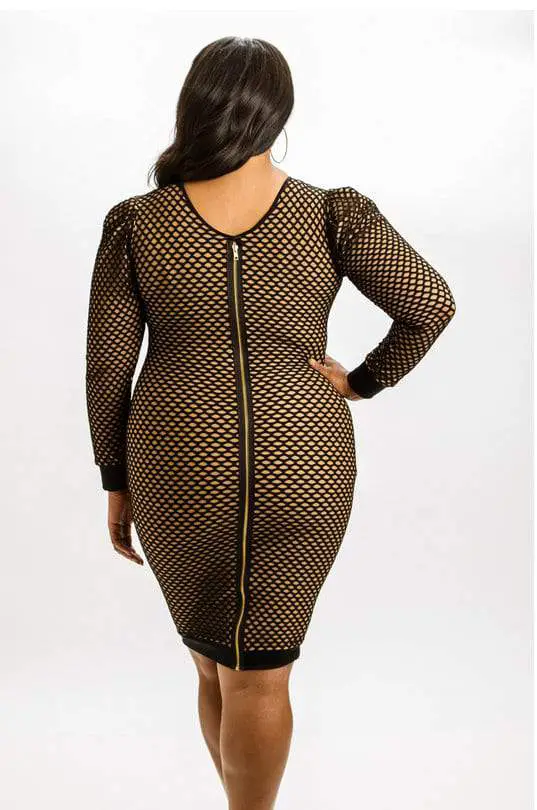 You can score this dress from Rue 107 here! Make sure that you follow Rue 107 on Facebook and Twitter to stay up on the latest plus size fashion arrivals! If you are still looking for a bathing suit, they have you covered too!
What do you think of this Caged Love Dress from Rue 107? Something that you can see yourself in? Too bold or just enough? Leave a comment and let's talk about it!