Hey Loves!!
This year the maxi skirt (and dress) has taken on new meaning in the fashion circles.  I'm so thankful for this!  I absolutely adore a maxi skirt.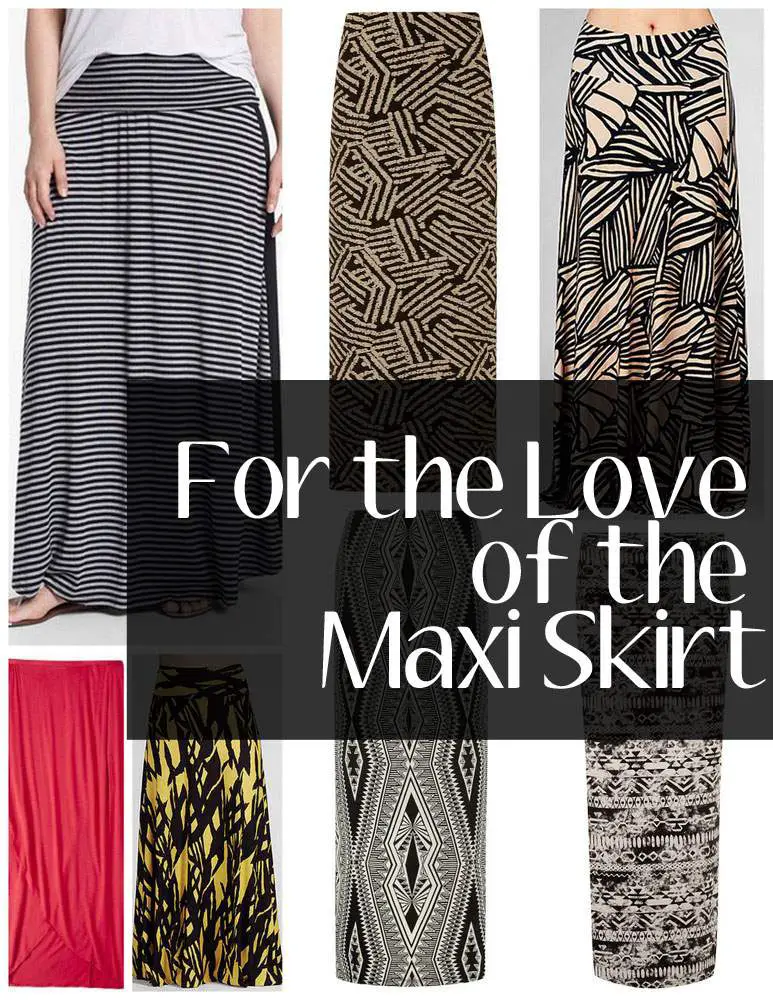 Last week, we just featured our Five Faves in Maxi Dresses (did you add your link of yourself in a maxi dress yet?), since we love them sooo much!  Whether it's clingy, flowing, stretchy…. doesn't matter.  The good thing about the maxi skirt is it's versatile.  It can be dressed up, played casually or it can be designed and put into use for high glamour (think evening gown drama and realness).
I'm truly a fan of anything that can allow you to walk around freely and not having to tug at it all day.  For me, maxis are one of those items where I can just put it on and not worry about the rest of it.  I wanted to bring you a few of my favorites I found.
[slideshow id=50]
1.  Ivory Aztec – Dororthy Perkins 2.  Rachel Pally Tigers Eye Print 3.  Rachel Pally White Label Print 4.  Tribal Print Maxi – Dorothy Perkins 5.  Black & White Tribal Print – Dorothy Perkins  6.  Tulip Maxi   7.  Pinstripe Tuxedo Maxi
Let me tell you, if I can get my hands on each of these? I would be a happy girl.  I have bought a few over the last year from Gap and have used them consistently.  They seem to be the perfect item for days I want to feel dressed up, but still comfy.  I've travelled in them, gone to work and even on a date or five- they can be worn many ways.
I have all sorts of ways I could rock each of these.   How would you style these?  Holla at me on twitter and tell me what you did or share a polyvore board with us!
How would you style these?  Holla at me on twitter and tell me !  Or create a polyvore board and ping me!!