This weekend, I head on vacation. I am here for this especially since I have NOT had a REAL vacay in about 7 years. This is SEVEN years too long. So, as I am virtual shopping, trying to plan out the week in my head, I happened across this jumpsuit from ASOS Curve that has me thinking and left me def inspired.
So I had to share it with you.
In addition to this being a jumpsuit, I find that the pattern is JUST as intriguing, especially with this tuxedo stripe down the side of the leg and the drawstring across the midsection. As an avid lover of the black and white graphic trend, this pattern is the perfect segue from this trend. And one I really love!
In addition to this love of this jumpsuit's pattern, I do dig the tapering at the heels. I can even see this transferring into early fall with a blazer and booties. Maybe? Kind of. I dunno.
Either way, this definitely seems like a fun look that will sit perfectly in my closet. Who knows, I just may make it a permanent fixture there.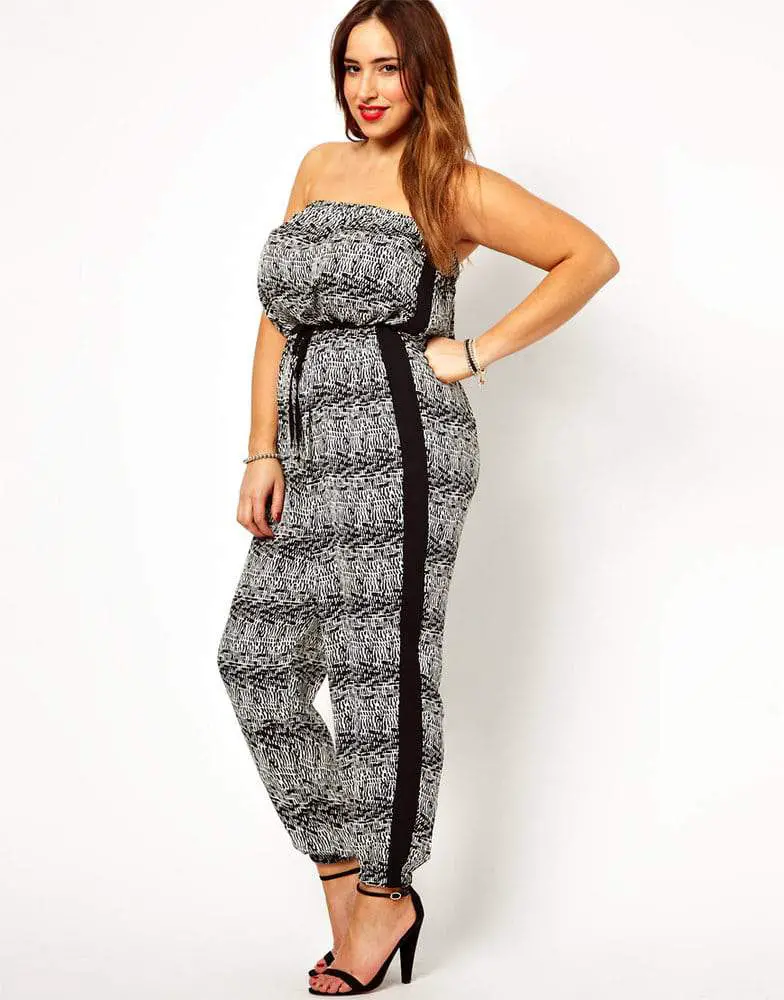 You can score this look at ASOS Curve Here
What do you think of this look from ASOS Curve, is this something that you could see yourself rocking out to? Leave a comment below and let us talk about it! 😀