I'm definitely not a make-up-nista. I only wear make-up to work on occasion and when I do its usually just concealer and lip gloss unless I'm going out after work. Otherwise, I only wear make-up when I'm going out or for special occasions. But, I've always read in magazines that women should wear make-up to work as it makes us look more professional.
Editor-in-chief of Elle magazine, Robbie Myers, is shattering the notion that women should wear make-up to work. She says, "Here's the problem with makeup at work, and I tell this to people in my office: if you start wearing makeup when you're young, you're going to be wedded to it. You get used to seeing your face that way and then you feel naked without it".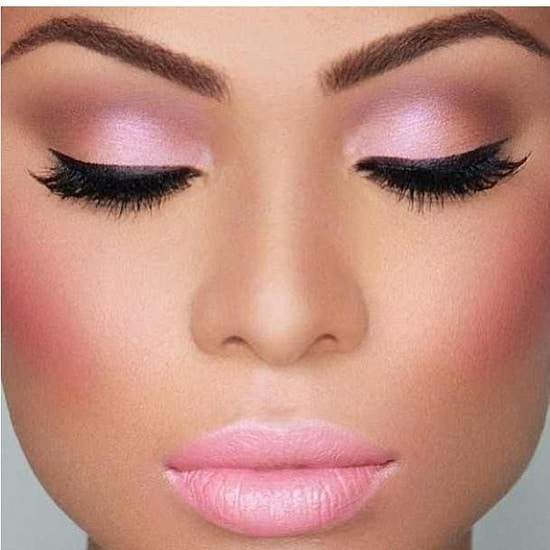 I have to agree with her on this statement in general. I know women who started wearing make-up as teenagers and now they refuse to leave the house without it. They are so insecure about anyone, even their boyfriends, seeing them without make-up because they feel ugly without it. I understand what Ms. Myers is trying to say, but I don't think it should be relegated to work exclusively. I think it's just a rule in general. Yes, it's a fact, most of us look better with a little bit of make-up on. A little. Not caked on. The average person does not have flawless amazing skin. I think I look much more fierce with make-up on, BUT I know I'm still beautiful without it.
There's nothing wrong with wearing a little make-up if you want, but the issue is when it becomes a crutch, it messes with your self-esteem and when you think you are hideous and not worthy of being seen without it. Now, that speaks to a deeper issue. I say wear make-up to work if you want or don't. That shouldn't affect your performance. But, do keep it classy and subtle during work hours. The nightclub make-up at work is not cute. But, most importantly, be OKAY with yourself and how you look with AND without it.
Read the full story here
Do you wear make-up to work? Are you a slave to make-up or are you au naturale? Love to hear your thoughts!
Image credit: Daily-Pins