You ready? I'm …. ALMOST ready!
Man, this week has been a wild one. My dress for tomorrow's party got sent to Ontario Canada, rather than Ontario California, in which I have had to scramble to find two possible replacements. Check. I have been nursing and fighting this cold (in which I am down to just a little congestion. Check.), and prepping for my new teaching gig…
WHEW!
All the while, I am wrapping up all the loose details for my blog anniversary party tomorrow! OMG, I JUST had to close the RSVP list, because um… over 200 folks are coming out! Wasn't ready for that one! LOL BUT I am grateful!
Okay, so I had to give MAJOR LOVE and thanks to those (MOST PARTICULARLY MY IN KIND SPONSORS) who have helped me get this event together!!!
First of all, Dunnie O. I met this young lady a few years back and I admired her hustle and business sense. Thank you Dunnie for making this planning and execution go as smoothly as possible! YOU ROCK!
Okay, so because I am not sure exactly who I am wearing tomorrow, I am going to thank BOTH of my back up plans, Cult of Cali and Blacklisted Couture! YOU STEPPED WAY UP and helped a girl out!!!
Melissa from Proliphic Beauty!!!! I am soooo ready for her to beat my face! SOOOO READY! Get caught up on her skills and styles here! (PS. Look out for her to give her beauty tips on the blog too! Cannot wait!)
THEN, I have Two AMAZING female DJs for the evening!!!!
One, I am hyped because they both are women. Two, they are the sweetest and nicest as well as being quite talented!!! Who is ready to cut a rug with me???
DJ LALALand Opening the night's festivities is this fabulous lady!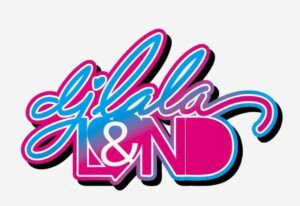 In 2006 she was introduced to SCRATCH DJ Academy when her uncle, DJ Balance, was a student there. After his passing from a car accident "LaLa" kept in touch with DJ Hapa (SCRATCH's Executive Director) who later in 2010 convinced her to try a free class. From the first touch of the vinyl record she was hooked. Joining the academy in 2011 it was obvious this was something she wanted to do. Landing gigs with the help of fellow students her passion grew stronger. Now making her mark in the Inland Empire and L.A. night life there's no stopping this small town girl!
DJ Nickiee Humbled and grateful! Yo, for real! Closing it out for the night and into the wee hours is DJ Nickiee.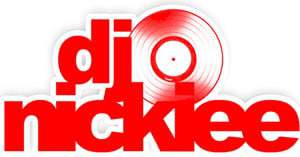 DJ Nickiee is the owner of GoodGirlPR by day and fashionable DJ at night. Her events attract hundreds of music, fashion, and beauty tastemakers. She has rocked clubs in New York, Los Angeles, and Europe such as Covet, Runway, Ivar, Madison, and Club Passage exemplifying that she can work any crowd. She has spun at special events for Kanye West, Crest, Essence Magazine, Soft & Beautiful, Simon and Shuster and Mica Runway Fashion Show. Additionally, DJ Nickiee currently spins at Crunch, one of the hottest gyms in New York City.
And then a party ain't a party without it's sweets.
Cupcake heaven and fun gift bag goodies? This is what Sweet Dreams Cakes and Things is hooking up for us! WOOT! Oh, did I share that she was on Cupcake Wars? I am hyped.
And I have to thank again, EthnoNightlife, Plus Model Radio and Plus Model Magazine for holding it down as my media sponsors!
Please visit #TCFTurns4 for the complete list of all the brands and companies who have sponsored this event to kick off with a major bang! THANK YOU AGAIN!
Stay tuned for recaps of the events and my fabulous sponsors who helped make this an amazing event!
If you have already RSVP'd FABULOUS! I will see you there! If not, make sure you use the hashtag #TCFTurns4 to follow along! This is sooo freaking exciting! Happy 2013!!!!!!!!