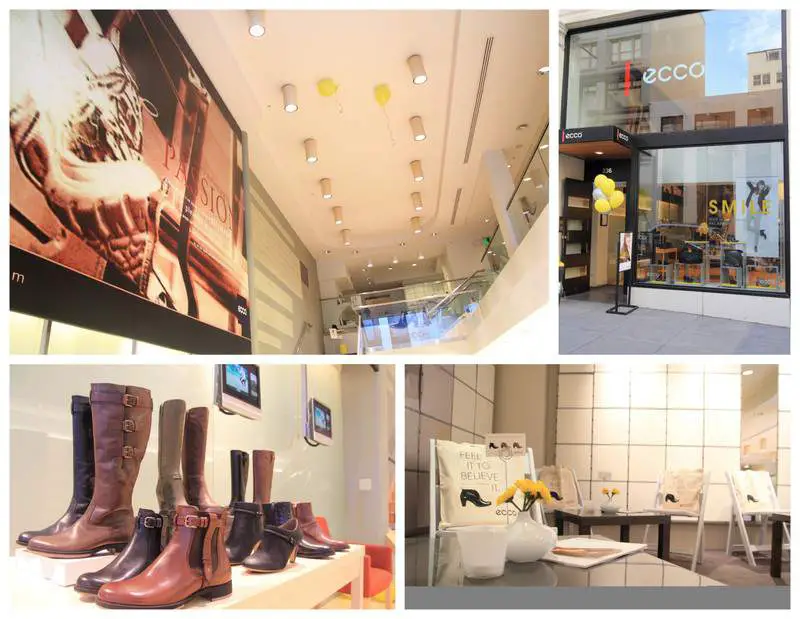 Almost two weeks ago, I shared with you that I was to head up to the bay Area to host an event with shoe brand ECCO. They were celebrating the launch of their new line of shoes, ECCO Sculptured 65, and wanted to show how they were fusing comfort and fashion (literally!) I was invited to their Union Square location, dressed my model, and sipped on some libations and had a blast!
Before I came up, they challenged me to create three looks around their collection and I chose the ECCO Sculptured 65 Tall Boot in Amber. A Casual, Wear to Work, and Evening. Knowing that I was going to be in San Francisco (my old home) I decided to channel a bit of the SF Style and make it twerk! I jetted over to Nordstrom to pick out my looks, and this was entirely too much fun!
Here is how I styled my model: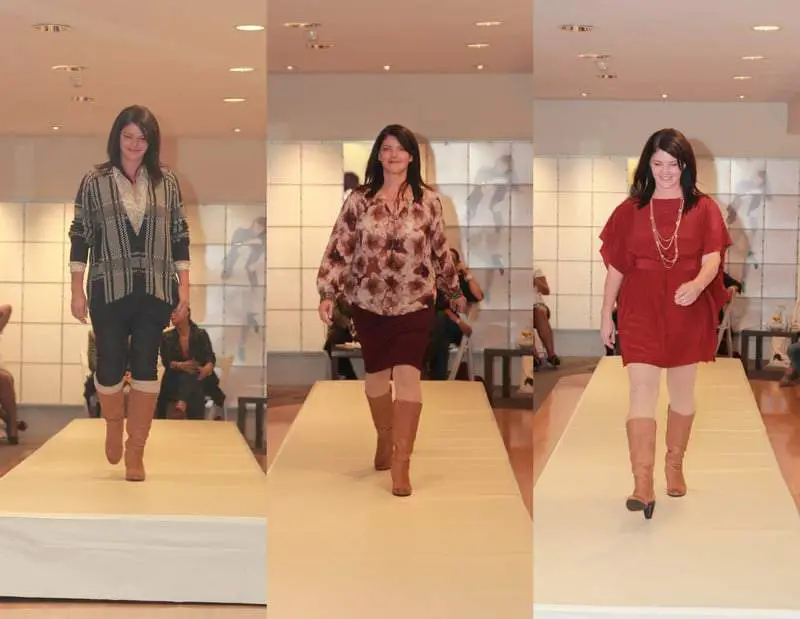 I was not the only one styling either! I made a new friend, Rachel form 7×7 magazine, who gave her take on the shoes as well as ECCO's Head of Marketing who gave her take too!
Here are all of us with our models!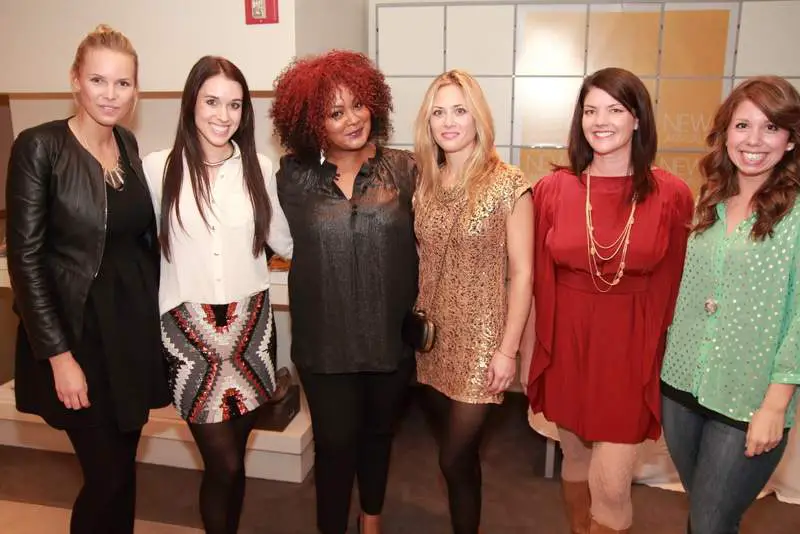 At the start of our fashion presentation, we were nicely schooled on the differences of ECCO by the West Coast Product Knowledge person, Rachel (another Rachel, Yes!). I learned about how they fuse the heel to the shoe, rather than glue, nail, or stitch as other shoe companies do…. Which I found quite interesting!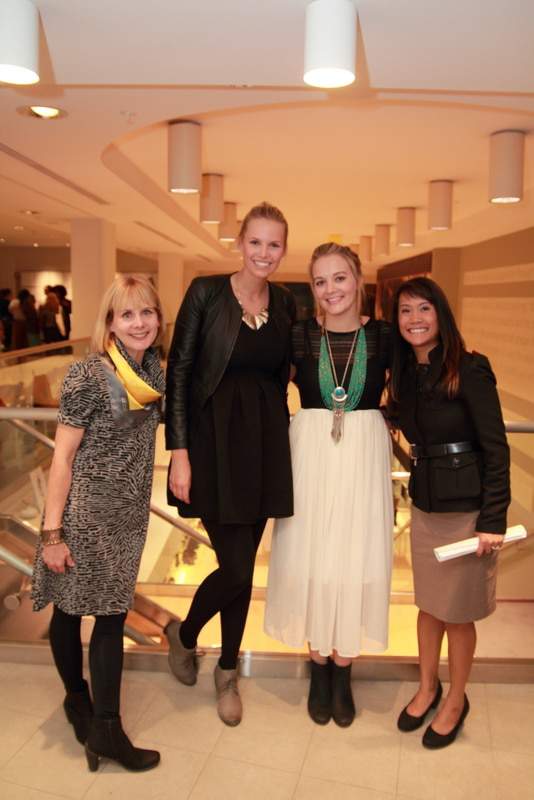 The intimate crowd of special guests, press, and top clients were quite lively, asking questions, and enjoying themselves! After the presentation wrapped, we sipped, dined on great cupcakes, and shopped the store!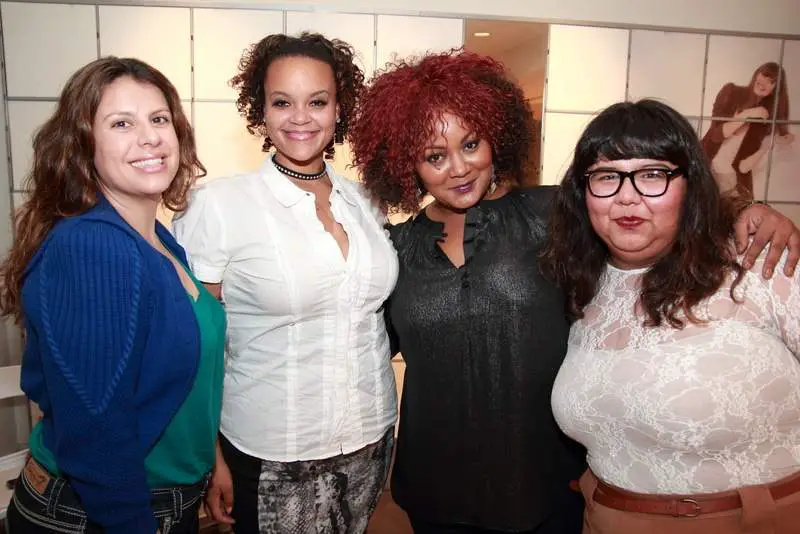 Here is what I wore!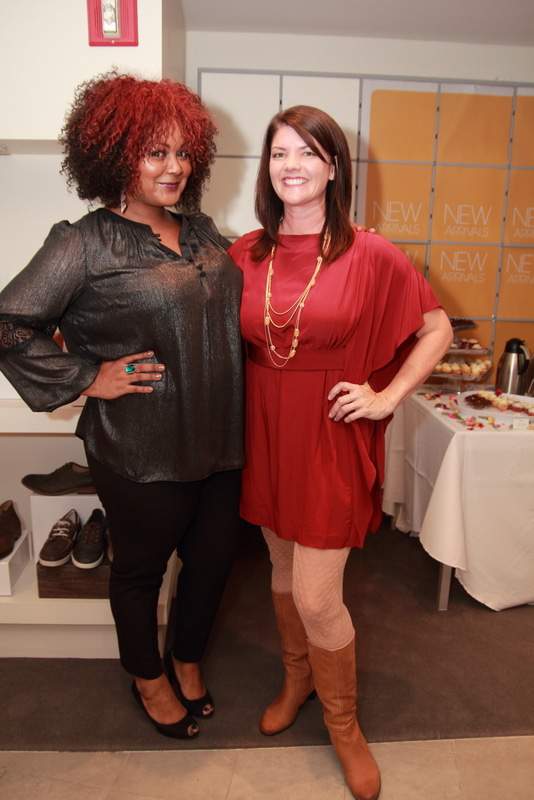 I fashioned my Clements Ribeiro Top for Evans with my Karen Kane ankle pants. For my shoes, I am wearing ECCO Ouyen Peep Toe Heels!
I invite you to learn more about ECCO shoes, the Sculptured 65 Collection, and others that give both fashion and comfort! You can also follow ECCO on Twitter!
All photos courtesy of C.Davisions
**Disclosure: ECCO sponsored my trip to San Francisco and the clothes I purchased for the model, but the thoughts here are my own**