Last week, I jetted across the country to New York to be present for the Mynt 1792 Blogger Conference (remember them from FFFWEEK?). But, before I did that, I had the pleasure of visiting the Adorn Showroom that houses Mynt 1792. Can I just say FUN?
The Mynt 1792 Team is absolutely amazing and quite accommodating. Upon entering into the showroom, the presentation was tre chic. Fashion Shows running in the seating area, a few amazing chandeliers hanging about, and a strikingly beautiful photo encompassing the wall, yes, I knew I was going to have an amazing time.
And that I did, which had me there all day!
I played dress up with the team, trying on some AMAZING coats and jackets that seemed to fit like a glove! I mean the fit is quite true to size! Gold coated Jeans, Skinny ankle cropped, snakeskin jacket, Blue tuxedo jeans, Red Leather Jackets, Leather blazers… I am saying, just divine! I picked out a leather Blazer (NEVER had one!) and these leopard embossed shiny jeans! Yes, they made a hell of a statement!
But fast forward to this night, the Adorn team (family owned) treated me to dinner at KOI, and let me tell you…. After about 5 Lychee Martinis? I was feeling nice! Such great conversation about plus size fashion, life, and family AND CELEBRATED the BIRTHDAY!
The next day, I made my way over to Ainsworth Park with Tulin, the Creative Director of Plus Model Magazine. The Blogger Conference was hosted by Plus Model Magazine for Mynt 1792 and it was tons of fun! I think I enjoyed surprising folks who had no idea I was in town… I am sneaky like that!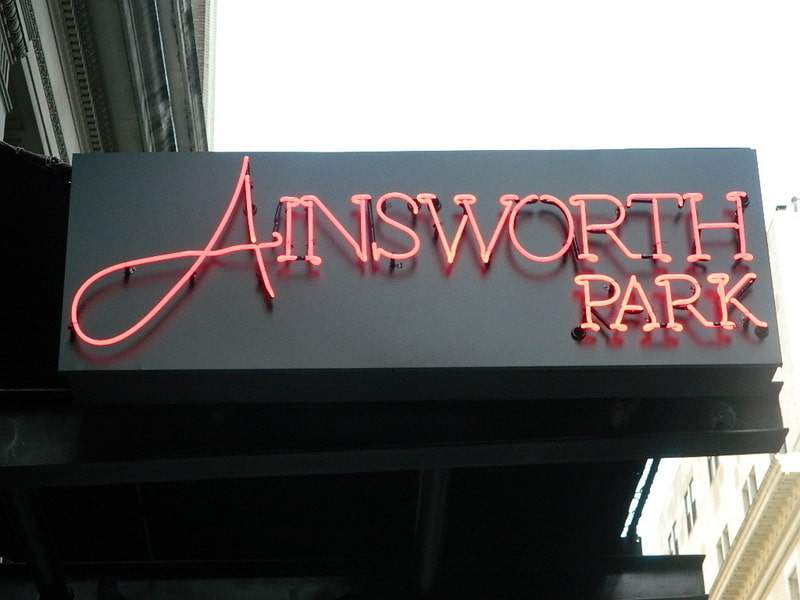 The stage was set in the upper lounge area, which was quite swanky! Styled by Reah Norman, the models Kori, Ali, and Katherine repped for the curvy girls so nice! Emceed by Editor-In-Chief, Madeline, we got a great preview of the collection that is to launch on October 1st!
Take a look at the Mynt 1792 Fashion Show here:
[portfolio_slideshow id=17792 showtitles=false showdesc=false]
The event was so much fun! I got to see my East Coast boos, mingle, play in clothes, and got excited about a new brand! They company launches on October 1st and will be carried in Nordstrom! Woot!
You can see the entire album on The Curvy Fashionista Mynt 1792 Photo Album!
Thank you Mynt1792 for such an amazing time!
You can follow along about the launch, the brand, and more on their Facebook Page!  You can also subscribe to the site to get the latest news on their website here!
What do you think of the collection so far???
**Disclosure: Mynt 1792 brought me to New York for this event. All thoughts and expressions are my own**