Its always nice during Fashion Week to check out collection from up and coming designers. That's exactly what we did when we headed over to Pier 59 where Nolcha Fashion Week was underway.
For our readers who are just being exposed to Nolcha Fashion Week, its an award winning event that gives independent designers an opportunity to show their collections to the industries finest.  The day-long event featured 4 runway shows including one group menswear show at 11am, and three group womenswear shows at 1:30, 4pm and 8pm, respectively. In full, 17 designers were showcased this season.
Now in its sixth year, and held simultaneously with Mercedes-Benz Fashion week, Nolcha is one of New York's leading platforms for independent fashion designers.   The brands who presented featured designers based out of Turkey, Peru, Swaziland, Dubai, Thailand, Australia, Saudi Arabia, Los Angeles and the United Kingdom. This platform for indie designers has been featured in Glamour and Cosmopolitan magazine, NBC, and MTV.
The Men
We covered both the men's shows at 11am and the women's wear shows at 1:30p. With the men's shows, we were wowed with the "Best in British Menswear" with tailored and a rocker edge that we enjoyed. PrettyGreen, FireTrap, Bolongaro Trevor, and  Richard Smith were the first four designers featured.
The Women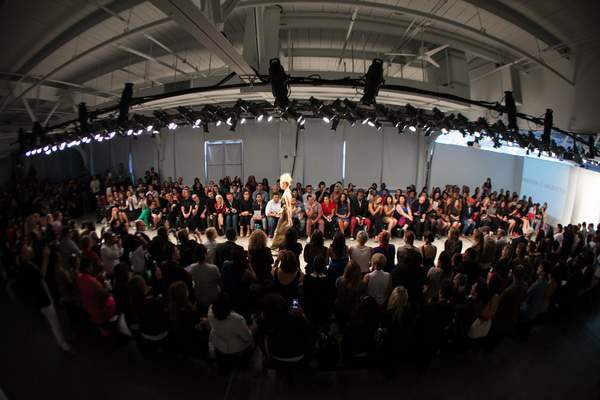 The women's wear designers showcased very creative looks that took us on a fantasy ride. Mariana Valentina, Studio 6th Sense, Priti by Design, Arrum Lilly and Queen Grace's Creative Designer, Adolfo Sanchez, were the first women's wear designers who showed us what and who they were. What we really enjoyed about these designers is they were able to be 100% creative and design from the hearts, which is often hard for more established designers when they have to take buyers and customers into consideration.
Our Favorites:
In order to make this show a success, Nolcha Fashion Week was sponsored by presenting sponsor, RUSK, and joined by official sponsors: CLEAR, American Airlines, Scent of Seduction, RealBeanz, Don Q Rums, Monster Energy Drink, Marte Multimedia, and ProTexting. You can view all the collections from Nolcha Fashion Week here! 
Fashioned by Nigel Isaiah