BET Weekend has come and gone on a musical note and stellar tribute to Whitney Houston. If you missed this, Luvvie has an awesome recap for you to check out!  But BEFORE the awards took place, I trotted down to Hollywood for a few parties and networking!
One of these events was the Necole Bitchie  Bitchie Night Out Pre BET Awards Party. Now before I recap, I must share. When I even thought about blogging, Necole Bitchie was among the few who I looked at studied, and admired- for quite some time!
As one of THE top celebrity and entertainment bloggers, once I received an invite to this event I was quite geeked about this. I have had a blogger crush on Necole for a while now, and have long admired my fellow Virgo sister!
Now onto the event! I brought along my blog girl Kristen of Glitter N Glue, just knowing great times were to be had! I rocked my ASOS Curve Leopard Bodycon mini, showing some leg was a must paired with heels scored from Ideeli!
Please pardon the Cell Phone Camera Shots! 
With a bar hosted by X Rated Fusion and a custom menu in honor of Necole, (X-Rated Fusion Cocktails such as "Born Bitchie", "Bitchie Night Out" and "Bitchie's Bubbly") we had our way with the libations and scoped out table to people watch!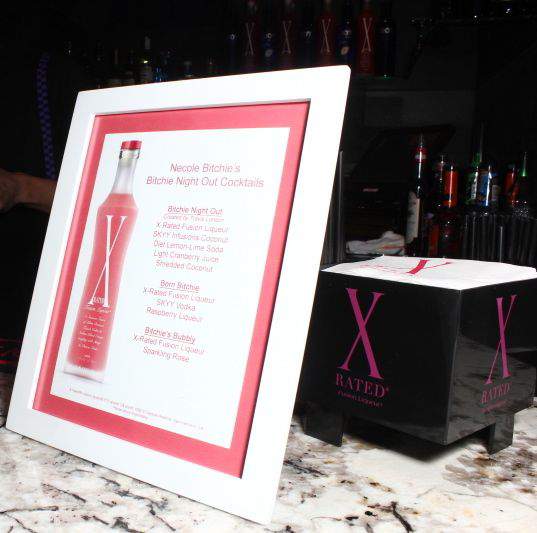 We didn't have to do it for long as we caught up with Patrice from Afrobella and Felicia of Loving Your Hair with Natural Care! As trays of appetizers made its way around, we chatted, giggled, and snacked over delicious bites! Truly great times!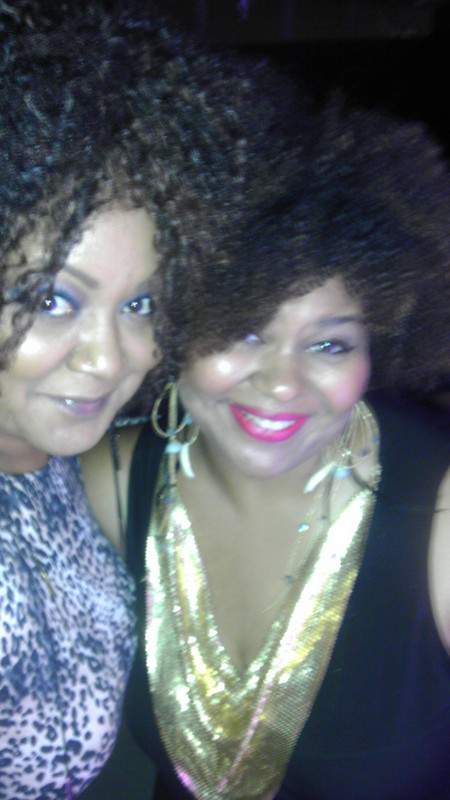 And then I met Necole!  And Guess What? She is just as sweet and kind as could be! I introduced myself to her; she listened, and was not the least dismissive! Seriously adoring her even more!
Because I didn't plan too well, I made the trek back out of Hollywood (about 60 miles), knowing that I would be back for La La's Birthday Brunch the next day! Stay tuned as, I will have my recap from that event soon!
Thanks Necole and Christina from LuxeLifeMedia for the Invite!