This past weekend, I had the pleasure of attending the jampacked days of Lucky Magazine's first west coast, third ever, Fashion and Beauty Blogger Conference= FABB.  I had missed the last two events in New York, given my arrival time for NYFW, but when I heard through the grapevine the LA conference, I squealed a little bit!
If you don't know, I live in Southern California and a lot of the real cool events happen in NY or Atlanta! So… the moment I could sign up for the waiting list, the tickets, and the parties, I did not walk , I ran over to sign up!
After registration, I was invited to their Sunday Welcome brunch put on by the fabulous people of Reward Style!  Given that this was a fashion blogger brunch, I knew that people were going to be fitted, however I also knew this was California, so there was going to def be an air of ease! So, what did I wear?
Jibri.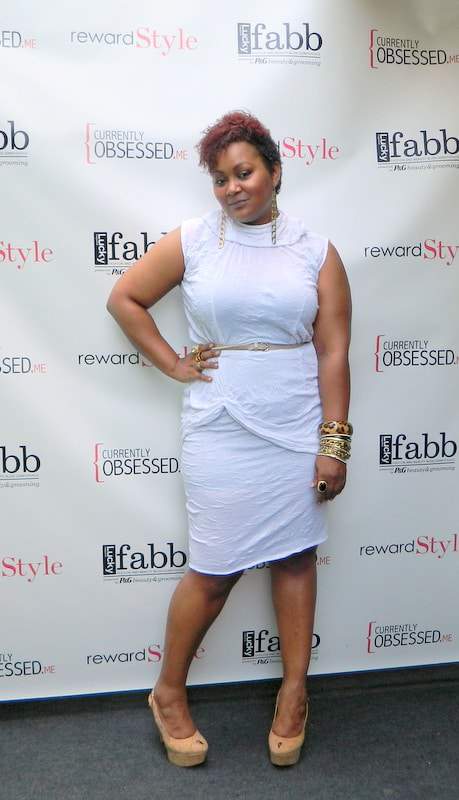 Outfit 1: I pulled out this white dress that I had for a few years, wanting to be more ladylike and playful!  Donned with asymmetric peplum detail, I felt this was perfect, but I had to layer on my accessories!
Slip: Bali | Earrings: Heart's Desire Custom | Bracelets: Ashley Stewart | Shoes: Sam Edelman | Large stone ring: Ideeli via Noir | Black Stone Ring: H&M
Then! We had a shopping trip courtesy of the new site, Have to Have in which we sashayed our little bloggers hearts down Downtown Abbey! With a quick shoe swap, I was ready!  But then…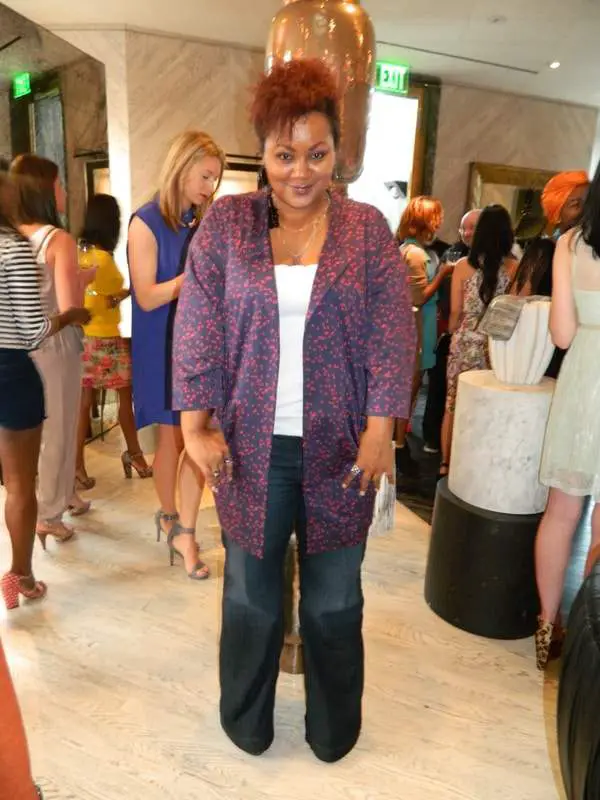 Outfit 2: We had a Cocktail Party!  That meant outfit change!  I wanted to definitely be more laidback, and I could have easily wore what I wore to the cocktail to the brunch, but hey… it's LA right?
Jacket: Clements Ribeiro for Evans |Tank: Ashley Stewart | Jeans: NYDJ Wide Leg Jeans | Heels: Red Jessica Simpson Pumps
I am looking to see if someone caught an outfit of mines from the conference itself, cause all the while I was taking pictures of the event, I realized in my photos, I have no pictures of my ladylike dress!  On the hunt I go!
But what do you think? Do you like my looks?