While checking out a few websites online, I fell in love with a romper. Actually, the one featured here from ASOS Curve. BUT, one of the things I have noticed about these rompers and jumpsuits is its new-found sophistication and tailored aspects in addition to those that are more casual.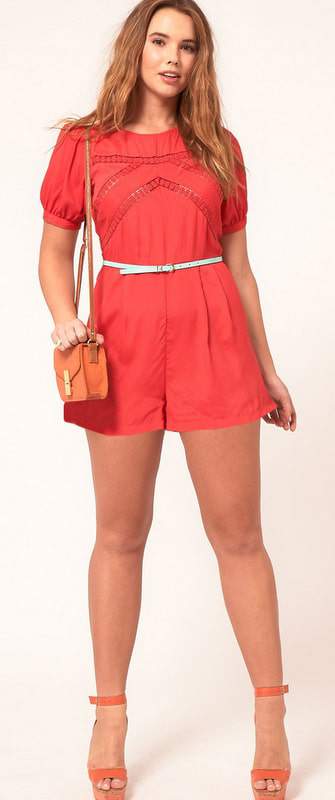 I actually own three or four of them! Although mine have been a bit more of a relaxed or softer finish, I have been quite attracted to the tailored jumpsuits. Long or short, sleeves or without, this is definitely something I would fancy my curves in.
I LOVE them. They are almost as easy as wearing a dress (until you have to use the ladies room)! With an addition of a blazer or even without one and one of spring color blocked wedges? Ohhh yes! I mean, you could wear these so many ways, but the point is… they are quite easy to wear for a variety of shapes! High waist or drop waist, you can find the right shape for you!
! I digress…
This is not what I started on… I wanted to know if YOU would wear a romper? A Jumpsuit?
Vote below and sound off in the comments!
 [poll id="9″]