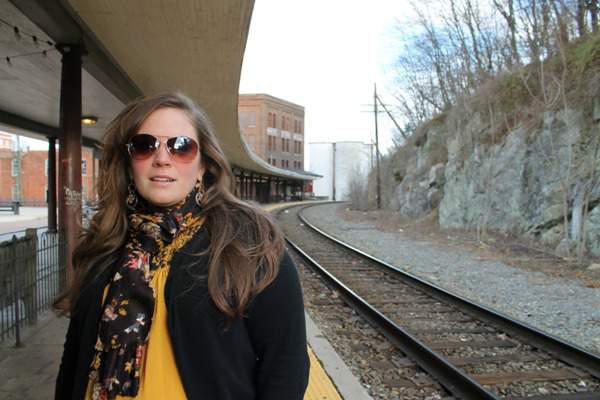 I love when I come across new bloggers. They make my heart smile. Amy from At The Pink of Perfection is a super fashionable housewife who loves fashion, decorating, cooking, beauty — I may need her to help redecorate my office. We both share a great love for nail polish, lipstick, and new trends. So of course I had to introduce her to you. With a motto like "Happy Wife, Happy Life!" what's not to love about her. I love Amy's answers, check them out.
1. If you read my blog you'll get lots of manicure tutorials, recipes, and outfit posts.
2. My parents taught me I can do whatever I put my mind to!
3. Everyone should know that I am a textbook fashionista, ask my husband!
4. Half the battle of blogging is persevearance. Taking pictures, editing, writing, etc. takes time.
5. Fashion is temporary BUT style is eternal.
6. An idea I would try: My next big fashion adventure will be leggings!
7. If you can combine your style and confidence, I believe you can conquer the world!
8. If I could interview anyone it would be my husband's late grandmothers, and I would ask them about him as a child.
9. 3 things fashion bloggers should do: Respond to comments, get to know their readers, stay true to who they are!
[portfolio_slideshow id=14890]
You can find Amy over at http://atthepinkofperfection.blogspot.com/