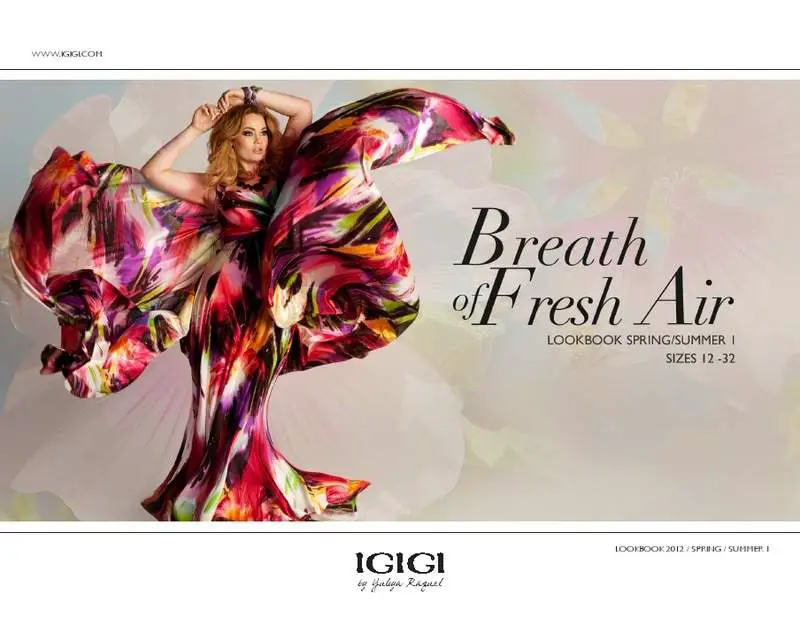 Igigi and I go way back. As when I first started my blog, based in the Bay Area, they opened their arms to me quite nicely! I got to understand the direction, aesthetic, and passion behind the brand, label, and designer. Yuliya is a sweetheart and a designer who is beyond impassioned about plus size fashion.
"My design sensibility has always had a vintage vibe to it, so this season I decided to go all the way and just have a blast with stylistics. I took the old covers of Vogue magazines from early 20's all the way trough 50's and created homage to the history of style." Said Yuliya Raquel, Founder, Creative Director and Lead Designer.
For the spring 2012 collection, A Breath of Fresh Air, Igigi, featuring Kailee O'Sullivan as the model, takes a step back into Art Deco and Vintage Americana to draw inspirations for the plus size woman.  Staying true to the clean and classic styling of Igigi, A Breath of Fresh Air infuses color and prints for spring.
Take a Peek at a few of my favorites from the look book:
Igigi Spring 2012 Collection: A Breath of Fresh Air
What do you think? Do you have a few favorites? Which one can you see your curves in? The full collection is already available at Igigi!
If you fancy a piece or two, you can SHOP NOW!