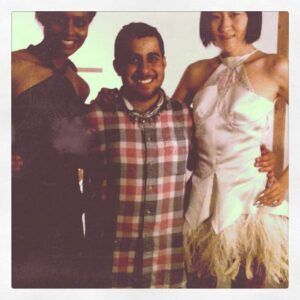 Los Angeles Fashion Week started off on the right foot this season. Concept Los Angeles at Ace Gallery brought in both innovative artists and attendees. Most specifically, upcoming designer Bryan Hearns seemed to re-route many away from the catwalk and into his installation military cave.
According to Hearns "women going to war" was his installation objective. Inspired by the constraints within war and military initiatives, Hearns' imagination took full force when bringing to life his chic drafted militants.
Using a variety of fabrics such as wool, mongolian hair, feathers, satin and laces, Hearn's Summer 2012 collection was definitely exposed to the limelight. I loved the mix of shapes and fabrics. Hearns isn't afraid to be innovative and think outside of the box.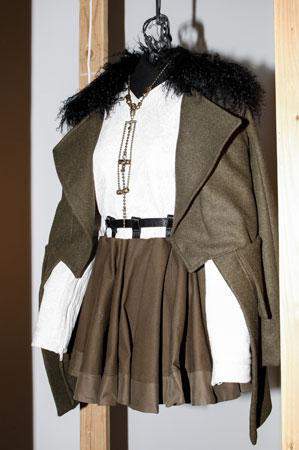 For more information on the designer visit Bryan Hearns!