As I had shared in previous posts, I was invited my Magic as one of the bloggers to cover and share all that is fashion at MAGIC! While I am still recouping and recapping the week's events from my whirlwind week, one of the funnest highlights I had to share with you!
Myself, along with the other bloggers who were invited to Las Vegas, got to meet the effervescent and vivacious Betsey Johnson! I mean, not only were we excited, but so was half of MAGIC.
Stans came out in full support of Betsey Johnson, as evidenced here: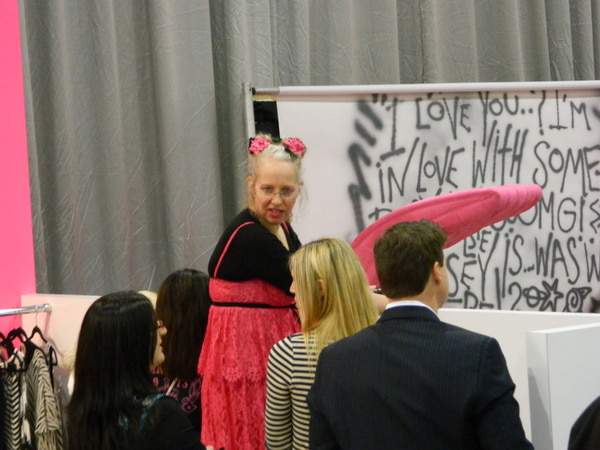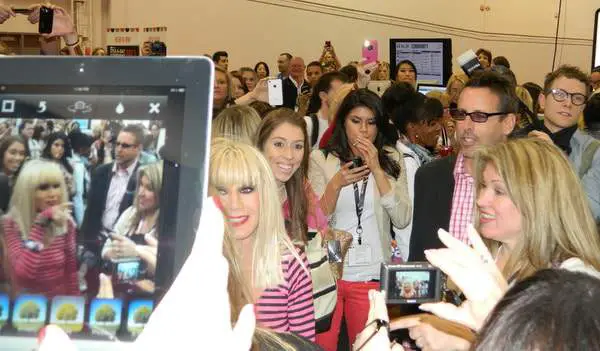 And who could blame them? Miss Betsey Johnson is fierce I tell you. Fierce, with a capital F. Known for her signature Cartwheels, Betsey Johnson arrived in high style! One thing I realized, she is a petite little thing! Hahaha.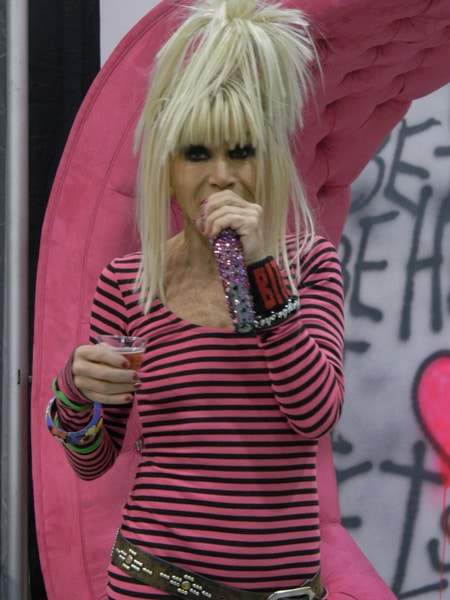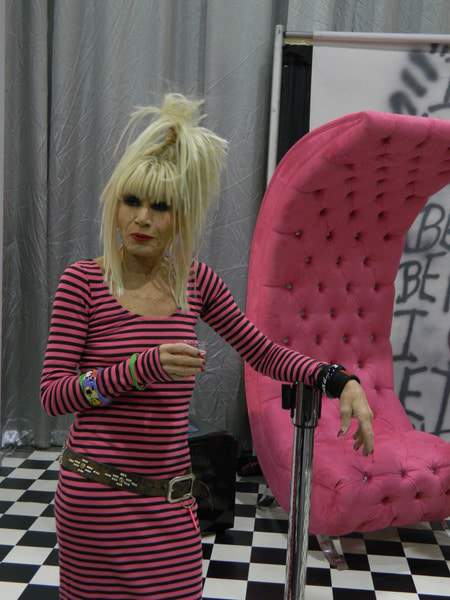 Once she arrived, Miss Betsey greeted the crowd to share the launch of her newest diffusion line:

Betsey Johnson WWDMAGIC February 2012 from MAGIC Tradeshow on Vimeo.
We had the chance to take a few pics with her and even while waiting for our pics, Kristen, from Glitter and Glue asked her what her first DIY was! She couldn't remember, but nonetheless she was quite engaging and amazing!
Take a peek!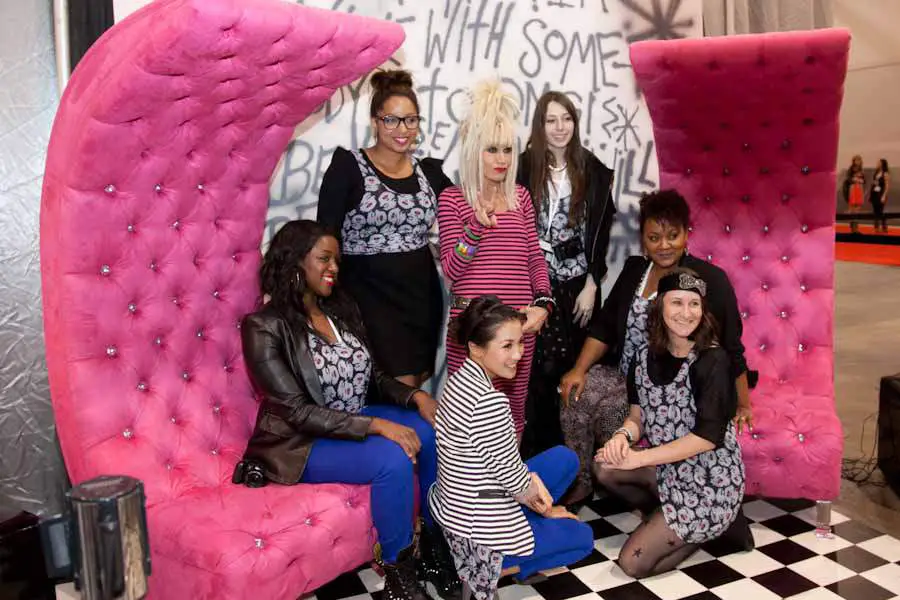 Bloggers: Danielle from The Style and Beauty Doctor, Wendy from Wendy's Look Book, Kristen from Glitter N Glue, Alicia from Dismount Creative, ME, and Rachel from Le Style Child!
**MAGIC compensated me for my trip to Las Vegas. My opinions are all my own. **