Maybe it's me living in Oakland for five years and I love that mom and pop small business feel, maybe cause I am a military brat? maybe it's the fact that I am a small business… whichever it is- small and local businesses have a special place in my heart. I love supporting emerging designers, retailers, and brands that are doing their thing!
What is Small Business Saturday?
Small Business Saturday launched last year in New York with the leadership of Mayor Bloomberg and American Express.
On November 26, we're asking millions of people to shop small at their favorite local stores and help fuel the economy. When we all shop small, it will be huge
"It is the day after Black Friday and was created as an easy way to support the local, independently owned small businesses that create jobs, fuel the economy and invigorate retail in communities across the country. Small Business Saturday became a huge cultural event that drove major traffic and sparked spending at small businesses across the US in a MAJOR way."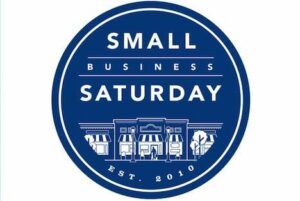 Soooo, when I heard about Paper Magazine partnering with American Express for Small Business Saturday, I had to get in and share with you! As the enabler I am, what a better way to shop, save, and give back to the local businesses? Food, books, clothes, toys, whatever your guilty pleasure shop small!
Paper Magazine has created a fabulous guide- accessible on facebook in a nifty app with special deals from local shops, salons, restaurants and bars located in NYC, Chicago and San Francisco. Exclusive offers such as discounts at clothing stores and boutiques, free restaurant tastings and drink deals, special gifts with purchase and more!
To learn more and to register- if you are a small business, you can do so at the Small Business Saturday website!