If you have been reading my blog, then you know that I have a huge admiration and lovefest with Rachel Pally. Soooo when I hear that she is having a sample sale, I do what I can to attend. Actually, the last time I made it to the last sample sale… I was overwhelmed- YES. I was overwhelmed!
At up to 80% off retail and aisles upon racks of current, last seasons, and classics that NEVER go out of style, my credit card took a fabulous hit!
AND I CANNOT wait for this one!
You ready????
It spans TWO weekends! THIS weekend (12.3.2011) and next weekend (12.9.2011)!
Here are the details!
The Rachel Pally Sample Sale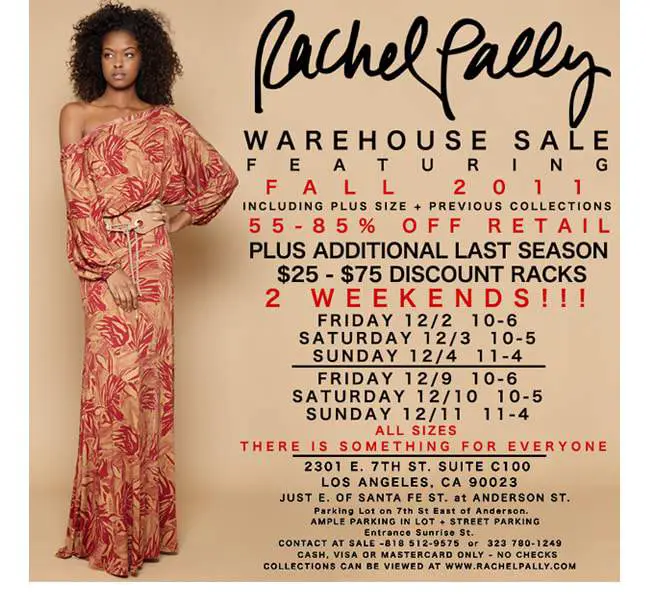 You can get your mind ready with her fabulous finds at the Rachel Pally website, you can check out her new blog and you can follow Rachel Pally on Facebook and Twitter!
OKAY… So who is going???
Will I see you there?