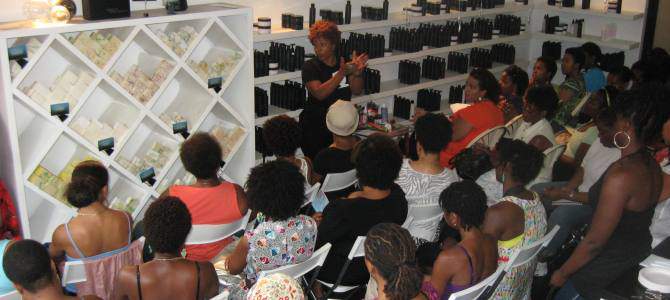 I am excited. Since I have been rocking my hair like this, I have yet to go to an event specifically targeted to the women who rock their hair natural- ESPECIALLY on the West Coast!
Thanks to Felicia Leatherwood of Loving Your Hair with Natural Care, we have an event that we can call our own! Specializing in educating and empowering people to experience only the best in natural hair care and styling techniques.  This Los Angeles event will definitely be one to remember! AND I WILL BE THERE!
This isn't just a "look how pretty" type of thing… this is education, analysis, swag, and networking! I am beyond geeked!
Held at the Point Moorea Tiki Lounge (Inside the Wilshire Grand Hotel), guests will be treated to a workshop that will focus on products for healthy hair, diet, and how to get the best results out of your natural hair products.
In transition? Come on down!
Have children with natural hair and need advice and direction? Come on Down!
If you are a stylist and want to learn new techniques? Then Come on down!
Whatever your natural hair questions and concerns,  bring them and Felicia will answer them!
Basically, you need to be here!
On Sunday, November 13th, doors will open at 1:30pm with the workshop starting at 2!
Tickets cost $35.00 if you get them online here at eventbrite! If you get them at the door, well, then you will have to pay $40!
Each ticket holder will receive:
Fabulous Swag Bag Gifts!
Scalp Analysis. (Limited to 65 People)
Give Aways and Other Natural Hair Prizes.
Appetizers, great music and a chance to meet other naturals.
Will I see you there?  Oh, and if you are trying to find that perfect natural hair care stylist, make sure you check out her post on finding a natural hair care stylist!
Must be 21 and older to attend this event!!!
Are you as excited as I am? You can learn more about Felicia and her fab workshops here!