I have featured D. Auxilly before and was in love with the edge, sophistication, and moxie of her aesthetic, showcasing some amazing and innovative cuts and designs for the plus size woman, but this go round for the holiday, D. Auxilly not only catered to, but she embraced the curvy Fashionistas in a fun and playful integrated campaign: "For All Women" Holiday 2011Collection.
The inspiration for the D. Auxilly Collection?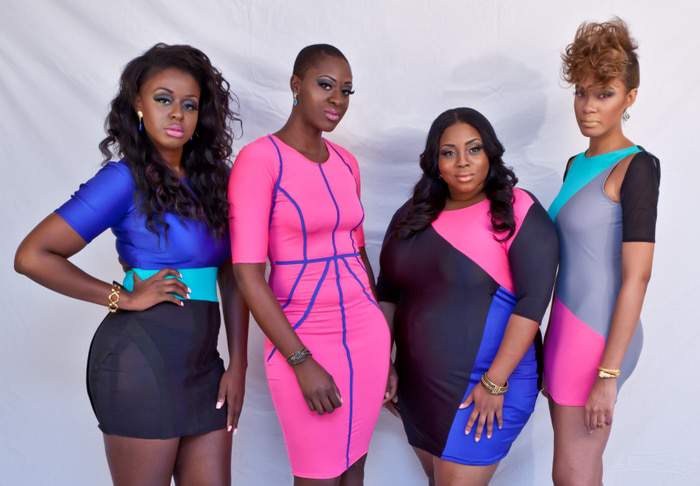 Celebrity designer Dominique Auixlly's newest D. Auxilly "For All Women" Holiday collection was designed with the curvier woman in mind. Heyyyy! Featuring accommodating and flattering fabrications and designs, the D. Auxilly "For All Women" collection is literally for all women! Staying true to her edgy side with color blocking, body con dresses, tulle gathers, lace, built in corsets and embellishments, this collection is nothing short of a holiday delight!
I saw a few that I would be bold enough to step out it for the holidays! Think I am playing? Well, then take a peek here of my favorites:
The D. Auxilly Holiday 2011 Collection: For All Women
[portfolio_slideshow size=large showtitles=false]
Mind you, this collection is not for the timid, only the CONFIDENT and DARING need apply! But how is this for an option! Thank you to Dominique for keeping the Curvy.Confident. and Chic in mind!
You can Shop the D. Auxilly Collection here! Follow Dauxilly on Twitter and Like Dauxilly on Facebook!