Such a happy and sad moment for Re/ Dress NYC!
Re/Dress wants you to SAVE THE DATE!
The FINAL Indie+ Shopping Event has been announced for the 18th and 19th of November!
With our favorite indie designers such as Big Girls United, Domino Dollhouse, Jibri, and La Dan's Closet, amongst many others, you have the chance to get your fashions, cash in your credit and mingle with fellow fashionistas!
If you haven't heard, Re/ Dress NYC is closing its doors this fall, so if you wish to get your amazing experience with Deb Malkin and her amazing team, NOW is the time! You hear me?
Click the banner to learn more about the
Indie+ Event at Re/ Dress NYC!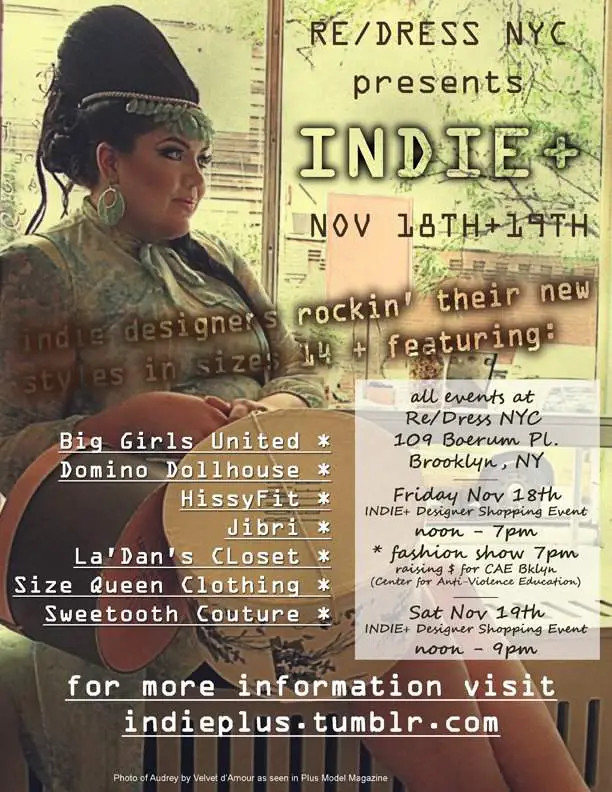 You have until the 13th of November to sell back your clothes and you can learn more about how to sell back your gently worn clothing here!