I love mascara, however, I have a unique issue…
My lashes are soooooooooooooo friggin' curly. I know must wish for this, but having extremely curly lashes can at times, be frustrating! 
Curly as in, I had no idea what these contraptions were or what they were used for until my senior year in college. Even then, I stared in awe as I watched fellow friends use this to give their lashes a curl.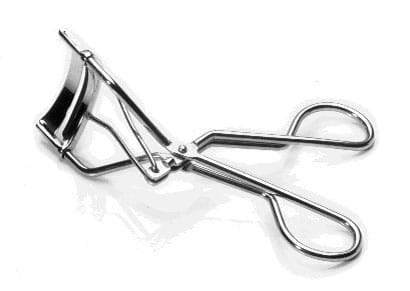 Interestingly enough, I have tried and tested quite a few mascaras to some avail…
·

Some gave me too much curl- where my lashes curled back into my eyelid

·

Some focused too much on length, which did not give me the volume I needed…

·

Some just left my lashes unruly… looking like who did it and why.
HOWEVER, I have found some mascaras that make my eyes twinkle and today, I HAVE to share with you one of those that make my heart sing:
L'Oreal Voluminous Million Lashes
You know the one that JLO was the spokesperson for! Yes! In a gift bag I received, I found this mascara and decided to give it a whirl… what could hurt right?
HEAVEN!
Definition. Volume. Drama.
YES Please!
Before: Quite Curly and Sparse
During: If you look here, the lash on the right is bare and on the left is with ONE COAT!
After: Voila! Here's Looking at you kid!
Have you used this mascara before?
No? Which do you use?