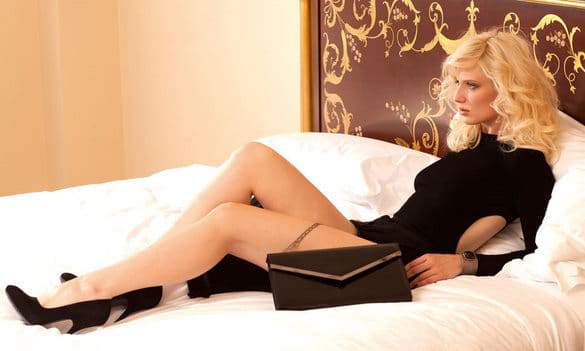 Let me premise this post with:
Its so long overdue
It feels good to share
Okay, so before I headed out to NYFW, I was sent a Jill Milan bag courtesy of HanbagO.com! Seriously one of those hand bag heaven places that shares everything from tips, trends, and designer interviews and spotlights! HandBagO is HEAVEN for the Bag Lady!
So when I had the opportunity to review a bag from the Jill Milan Collection, I was geeked! I love LOVE a good bag, and even more so when it has a uniqueness or story behind it! For NYFW, I toted with me the Gondola Clutch in Red and just knew I was going to show out in New York with this bag! I eluded to a story… well, this clutch? From Jill Milan, is 100% Vegan! I know… how can a silk clutch be Vegan? It was a very intriguing question and concluded through research; meant that they do NOT kill the silkworms! How about them apples!?! Not a creature was harmed in the process of fashioning this bag!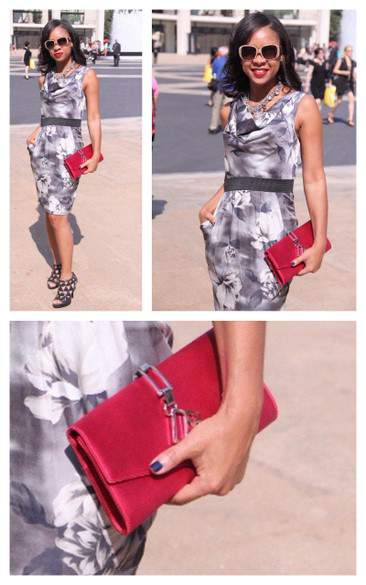 So Funny story about this bag-
While in NY I hung out with one of my fairy blog sisters- Nichelle from StyleMOM! She needed a clutch badly to work her look in, and happily lent my bag over to Nichelle as any woman would help a fellow sister in fashion! So the pics here are of Nichelle with the clutch! LOL
But more about Jill Milan, she designs for the sophisticated woman offering luxurious design without the cruelty; Jill Milan creates handbags that are made in Italy from all non-leather materials! And this woman gets creative!  Each bag is made in Florence, Italy at a small, family-owned factory whose clients include Europe's leading couture brands (think YSL and Balenciaga)  The hardware is also hand-made by an artisan who has worked for one of Italy's premier jewelers.
For Fall 2011 Jill Milan Handbags are turning heads, or least mines! Sophistication and playfulness- YES, I will take two!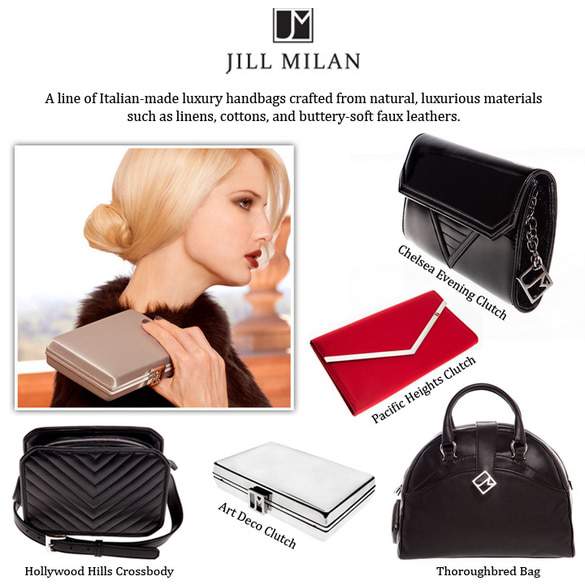 You can catch up with Jill Milan by following them on Facebook or Twitter!
But you know I have to ask… 
Which Bag from the Jill Milan Fall Collection has caught your eye?