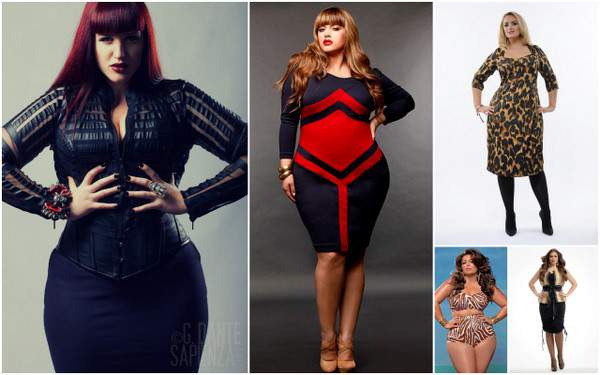 I love the place and state of plus size fashion right now. I revel and frolic in the fashionable options but one thing has been dwelling on my mind… down into the core of my plus size frame.
One thing that irks the hell out of me.
Non plus size models (under a size 14) showing me looks and fits on plus size outfits.
I mean when you look at this, which can YOU identify with?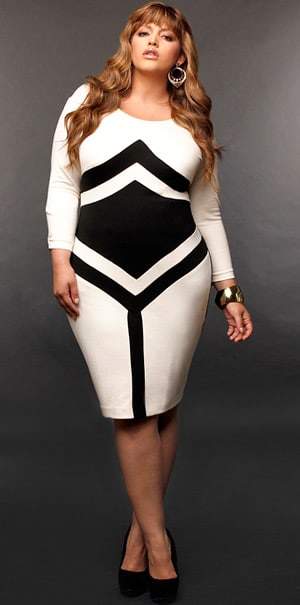 OR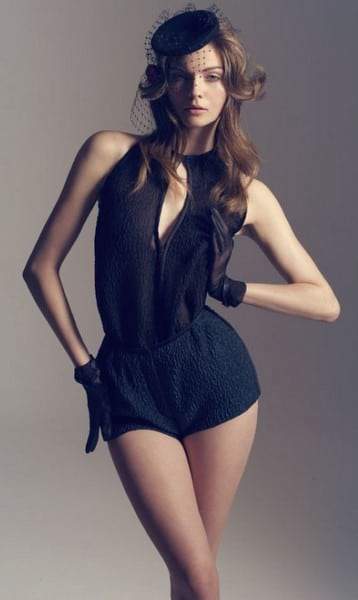 Irks the hell out of me for sooo many reasons:
The clothes

RARELY

look the same on me (length, fit, or essence) ex. I wanted a skirt from a retailer and a specific smaller sized model was rocking it, but to my surprise upon investigation, they turned it backwards- oh! Okay. How realistic is this for a plus size woman to rock?


I am forced to

use my imagination

as to how something will fit (because of the lack of plus size fashion INSIDE stores) which is another issue all to itself- but what do you do? If you cannot give me in store options- then

AT LEAST

give me a Full Figured One.


Clothes hang differently on boobs, buts, and hips. Why pad up? There are quite a few of capable plus size models who are making waves…


There are quite a few

professional

plus size models (I bold to differentiate, as in studied, signed to smaller agencies, experienced, or a desired "look") who can easily offer up a great fit, high fashion looks, or inspirational fashion- example? Allison McGevna , Denise Bidot, Fluvia Lacerda, Teer Wayde, Asia Monet, these are off the top of my head… I could really go on!!!



Quite a handful of plus size models being used now do not like to associate themselves as plus size, so why(as a plus size business owner would you want someone who openly dismisses plus size?) Maybe I am being too sensitive here?
It frustrates me even more as a blogger when I get the frustrations voiced to me and I cannot offer up a valid reason other than I do not know or to share your concerns! I mean, in NY for FFFWeek Lane Bryant was JUST challenged with this same question. Why NOT offer a 16 or 18 model or a model with NOTICEABLE curves? Hell, even Lizzie Miller has noticeable curves OR better yet, why don't these brands demand or ask for fuller figured models?
Because some of the agencies fuel this as well. Just last week, a top model agency moved over this woman above to the PLUS Board! Now she is gorgeous, gives me good fashion, but to label her as plus size…. is such a sad day… I think she is at MOST a 4 or 6 pushing it, from the barrage of her photos, she is amazing at her shoots, but I just don't get her plus size appeal… MAYBE we wont see her for a minute and then see her looking svelte at a size 16? 
Really?
Really?
*SIGH*
As the plus size fashion world grows by leaps and bounds and retailers are realizing that real money can be had here- since plus size fashion reached $17.5 billion in sales in the 12 months ending in April 2011 (CNN)! Sounds impressive right? Well then tell me why, according to the same CNN reference, "Only 17% of women's apparel dollar was spent last year on plus-sized clothing, according to Marshall Cohen, chief retail analyst for the NPD Group. This happened even though plus-sized women had 28% of the purchasing power, he said."
Really?
I hate going on these rants, as in a perfect world, everyone would understand and be rightfully represented, but this really hit a nerve with me today…
Give Me My Plus Size Model!
Okay. I am done.
Q. Am I tripping or am I being too sensitive?
PS.

If you agree with what I am saying, PLEASE leave a comment and share with all your peeps! The more comments and attention the louder our voice will be heard! Sound off!