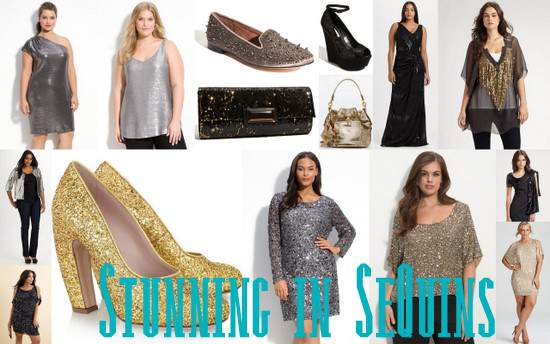 Last week, I created my Fall Wishlist, in which quite a few pieces featured fashions of the sequins flavor. Sparkle and shine is the name of the game for fall- as fall oftentimes brings out the decadence and drama!
For the plus size woman, finding these sequins pieces is much easier than season past, as designers are delivering looks on time AND on trend! Seriously! It is getting better! However, to further illustrate what I mean, at Full Figured Fashion Week, there were many designers that fashioned head to toe sequins options AND now, there are quite a few options in store!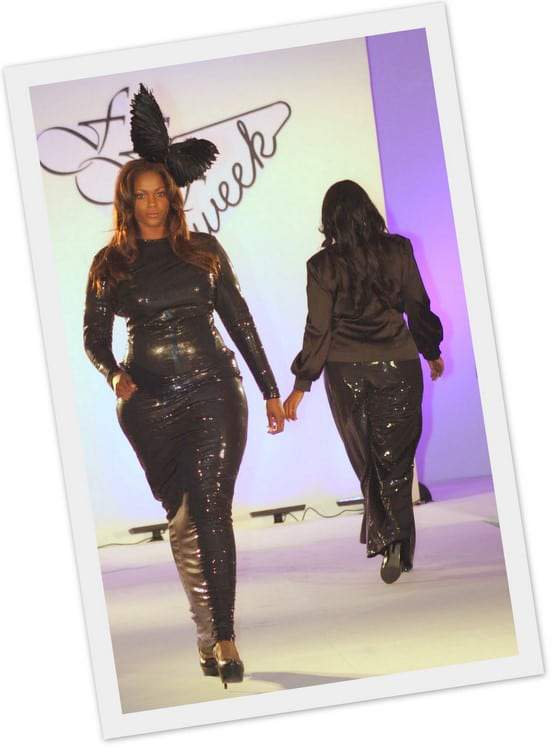 Look at those sequins wide leg trousers and this dress from Curvysta!
Depending on your personality and mood- sequins can play a role in your day to day wear and also take you far into the night with some definite show stoppers!  You will find the sequins trend in scarves, dresses, tops, leggings, shoes, and handbags! No item is left un-sequined!
*SHOPPING HINT and TIPS*
The level of quality for your garment is key here. Sequins and its application, if done correctly, should not fray or unravel after the first wear.
When you make your purchase, make sure you look for backup sequins.
Check your garment to make sure there are no loose threads, and your sequins item should not pull or buckle- basically

fit is crucial

.
Okay, so now that we talked about it, let me show you my favorite Sequins Looks for Fall 2011!
[portfolio_slideshow size=full showtitles=false exclude="10825,10826″]
Coming in at a close second, next to all that is Sequins are the metallics for fall! BUT more on this in another post! It is all about the opulence with sequins!
What do you think about the Sequins trend for fall? How would you wear it?