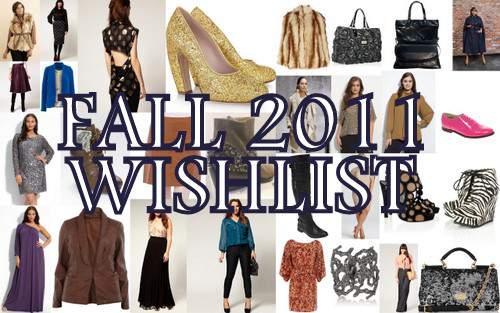 I love me some fall. Seriously.
Drama. Attitude. Rebirth. Decadence.
Seriously, I have a serious love for fall and before I start sharing with you my fashion buys for the month of September, I have to share with you first, the items from the trends that are giving me serious pause! Oh, and also, I covered the Fall Trends A-Z on Plus Model Magazine's September Issue- so do not forget to check that out as well!
One of my most favorite seasons! Not too hot (except those Indian Summer in SF) and not too cold, Fall offers up to me, the best of the best in boho luxe options! Other ones as well, but for me, this season's trend are right up my alley!
Okay, this is only a sampling of my faves for fall, BUT here is my:
Fall 2011 Wishlist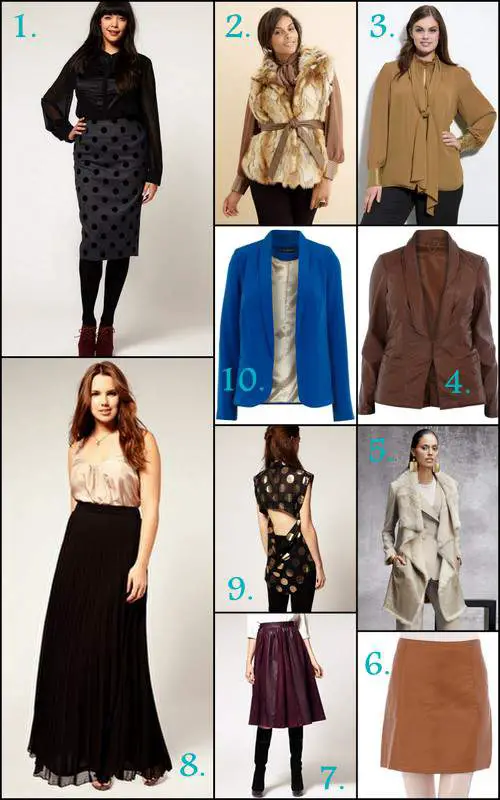 1-10
1. Asos Polka Dot Skirt, 2. Kristin Blake Faux Fur Vest, 3.Vince Camuto Tie Neck Blouse, 4. Evans Faux Leather Jacket, 5. Lafayette 148 Fur Vest, 6. Dorothy Perkins Leather Skirt, 7. Asos Midi Leather skirt, 8. ASOS Pleated Maxi, 9. ASOS Polka Dot Top, 10. Dorothy Perkins Jacket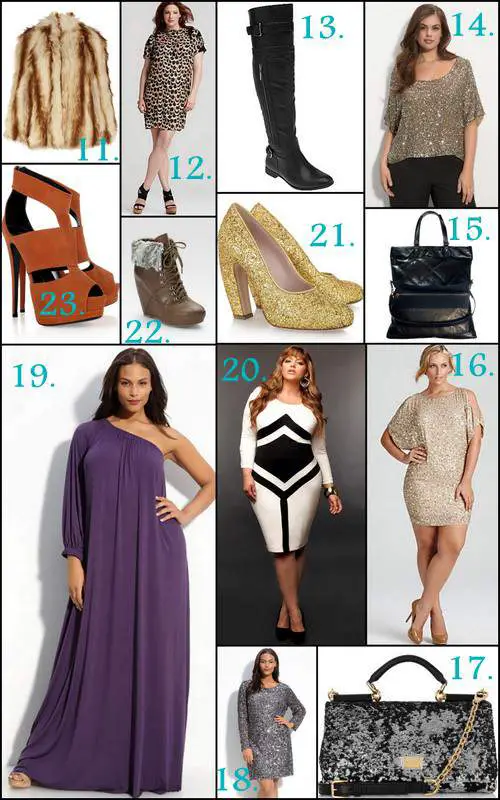 11-23
11. Dorothy Perkins Faux Fur cape, 12. T Bags Lace Back Dress, 13. Lane Bryant Over the Knee Boot 14. Vince Camuto Sequined blouse, 15. Lanvin Zoe Bag, 16. Aidan Mattox Open Shoulder Dress, 17. Docle and Gabanna sequined purse, 18. Aidan Mattox Long sleeve Sequined Dress, 19. Rachel Pally Maxi Dress, 20. Monif C. Dress, 21. Miu Miu Sequined Heels, 22. Boutique 9 Bootie, 23. Guiseppe Zanotti Heels
I have already started working on achieving some of these and already have a few (note the cross through!)- BUT I still have quite a ways to go!
Are you ready for fall? Have you already started shopping? If so, what have you already purchased?