I am so excited for my sis, Chenese Lewis, who has her hand in quite a few things in the plus size community! As an ambassador of the Binge Eating Disorder Association (BEDA), first Miss Plus America, host of Plus Talk Radio, and the founder and creator of the three day event, "Love Your Body Day," Chenese is one of the plus size community leaders who constantly gives, empowers, educates and uplifts within the community.
So, it comes to no surprise to me that Miss Chenese is the recipient of the Curvy Icon Award, and I could not be more proud for her! Project Curve Appeal will award Chenese with this fabulous honor during its Sisterhood Conference, September 30th-October 2nd! In addition to this honor, Project Curve Appeal chose Miss Lewis to grace the cover of the premier issue of Curve Appeal Culture, the organization's on-line publication, crowning her "Plus Size "It" Girl".
Get it Chenese!
The award will be given during the VIP pre-show dinner, followed by the highly anticipated Rock The Runway Fashion Show and Team Runway Competition, which Miss Lewis will serve as host.
What's the Sisterhood Conference?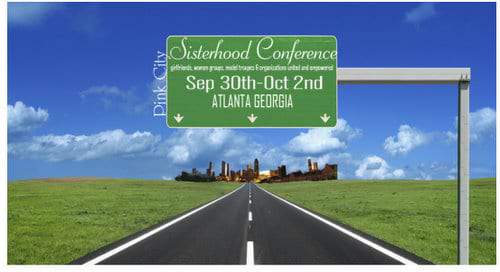 The Sisterhood Conference is designed for women groups, clubs and organizations uniting for the ultimate experience, networking opportunities, shopping, fashion, women empowerment, health coaching, entertainment, speakers, makeovers, work from home opportunities, rejuvenation and allows women to meet those from a variety of other organizations to establish new connections. Rock the Runway Fashion Show and Team Runway Competition, hosted by Chenese Lewis, is the "main event" that welcomes all the fashionistas who love fashion, accessories and entertainment. This event will feature retailers, new designers and established designers. This is not the traditional fashion show. There will be exciting routines and choreography, live performances and a variety of trendy vendors and designers selling their latest and greatest products.
Please click on the following links to learn more about Chenese Lewis or The Sisterhood Conference!
Congrats Chenese!