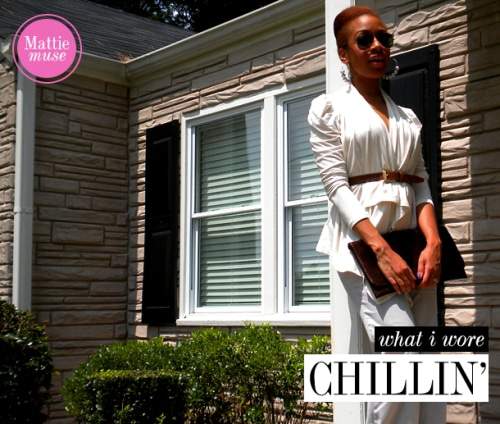 Meet Mattie. Cute. Inspirational. Lovely in every way imaginable. Witty and well she's just Mattie. If you follow her blog or twitter you already know and love her infectious attitude filled with tons of amaze-in style. She's the self proclaimed "blogger's blogger". The blogger who will experiment life issues for you and with you. So naturally when The Curvy Fashionista decided to bring back the FBF series, Mattie was my 1st choice.
Ty – It's clear that I LOVE Mattie.. but give our readers ONE sentence that best describes what they will find when they visit Mattieologie.com.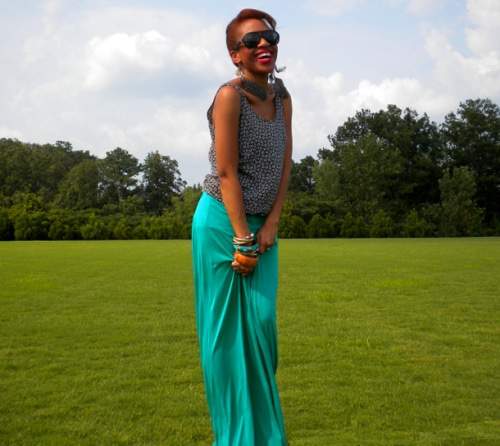 Mattie – Thanks so much! In one sentence Mattieologie is "Living What You Love". When I first started my blog I was clueless. But as time went on, I realized that I wanted to write about things that I love. Those things happen to be fashion and style focused. From what lipstick I wear to the awesome new shoes I got because of a friend or a fellow blogger, blogging about the things I'm into versus what I think I should be blogging about have made me more successful. I hope to rub off on my readers, so they can live what they love too. Only good can come from that.
Ty – Seriously, your style causes me to shop! What are some of your favorites brands/retailers? Who faithfully gets the Mattie dollar?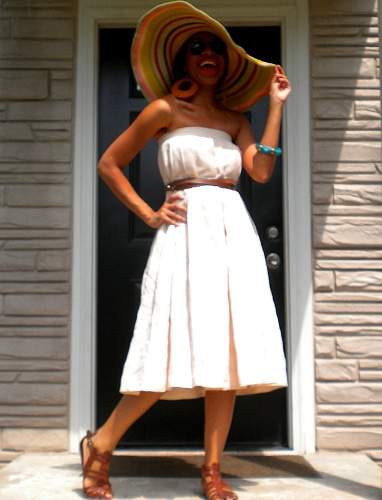 Mattie – So glad to hear! I'm not stuck on labels or what not. I really love clothes that fit & make me feel good which in turn make look good. Sure, I love fashion but I'm really all about cultivating my personal style. I love everything from Salvation Army to The Gap & Coach . However, H&M and BCBG tend to get my money consistently. LOL. For the last 5 years a lot of my staples come those two brands.
Ty – Style is a gift that I acquired late in my life. When did you find your style and do you have any advice for the style challenged?
Mattie – Truthfully, I'm finding my style each and everyday. The more I learn about myself the more I learn about how my style can evolve. However, I've always been a girly girl. Since I was little, I always watched my mother – who is also very feminine – get dressed and put on make up. I'm petite so I enjoy big accessories. It helps me get noticed. In high school I was clueless (aren't we all?) and when I moved to NYC in my early 20's I really started to take style adventures and inevitably developed my own style.
If you're having trouble finding your own style, try different things. Whether you see it on a blog or in a magazine, try it on YOU. It may come out better than you expect it. Your style should really say who you are without words. Don't get hung up on trends. Remember: trends die and style is immortal. Do your best to unapologetically be yourself through how you dress.
Ty – We've noticed that you've brought your internet radio show "Midday Mattieologie". Can you give us the inside scoop on who/what you will be featuring?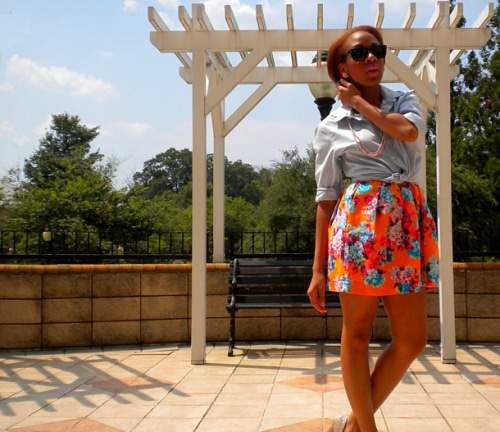 Mattie – I don't want to give too much away but after a brief hiatus "Midday Mattieologie" will be back in August. After launching it the beginning of the year and getting to know these creative beings in the blogger community, I know it can only get better. We're gonna have amazing interviews with various bloggers and really dig deep into social media, content and more to become better bloggers. The response has been amazing and the plan is to only go up. Stay tuned.
No wonder we love Mattie right!! Join our addiction and check out Mattie's blog and follow her on twitter!