Thanks to the fabulous ABPR and L'Oreal Paris team, my sister and I were invited to (I got two tickets and made it a sister date night) attend the American Idol Concert Tour at the Nokia Theater at LA Live!
To say it was good was an understatement!
We had really amazing seats, parking was a breeze, and our seat neighbors were so much fun!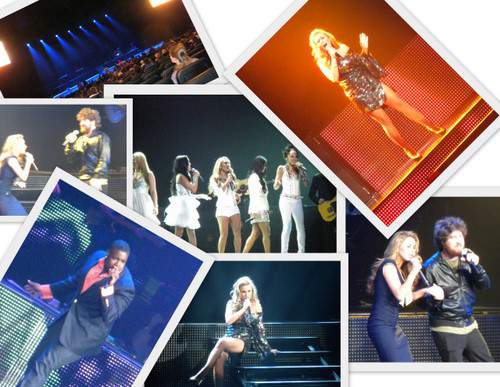 Now, I am THE biggest geek for American Idol. Being that this is more like a family event at my house, when we had the chance to go, choosing someone was a bit hard! MY MOM loves her some Scotty! BUT, I took my expecting sister (I swear she is going to have a daughter) making me an auntie twice over very soon
I MUST SAY- they ALL sounded AMAZING! LIKE 100x better in real life (and practice I am sure!). I was juiced to see Naima, Casey, Haley, and Jacob! These were my uber favorites- oh and JAMES! Seriously, this was a hard season to pick just one, but hey Stefano…. Segzy man and his singing was amazing!
I was a dancing and singing fool! Don't believe me, ask my sister and Tricia from No Ugly Duckling!
Here is what I wore:
I ended up rocking a Style 369 leopard tunic, MiracleBody Jeans, and some awesome flats I scored from Re/Dress NYC! I brought my Jessica London leather bomber as it got a lil chilly!
My sister and I thoroughly enjoyed our fabulous sister date night, loved the music and were both equally pleasantly surprised by the American Idol Summer Concert Tour!
So where does J Lo and the Giveaway come in?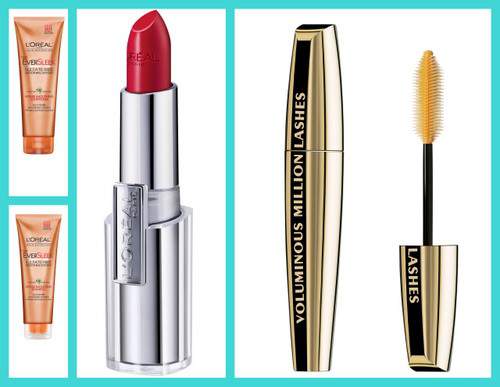 If you didn't know, JLo was a judge this past season AND a spokes model for L'Oreal Paris! Because of this, L'Oreal Paris is celebrating the American Idol Concert tour kickoff with a fabulous giveaway!
One lucky reader will be able to rock the same gorgeous beauty looks as "American Idol" judge Jennifer Lopez thanks to a beauty bundle of her hair care and cosmetic must-haves!
Get Jennifer's same smooth and shiny tresses with ..
Want Jennifer's "millionized" lashes?  Simply try …
Upgrade to gold and millionize your lashes to enjoy instant, bold volume with clean separation. L'Oréal Paris' newest addition to the cult-favorite Voluminous line delivers instant impact without any clumps, amplifying your lashes to millionaire lengths. Its innovative brush precisely combines long and short bristles to capture and evenly coat every lash from root to tip.
Pucker up and rock the same sultry pout as Jennifer with … 
Say goodbye to the era of dry lips from long-wear lipstick. Introducing a new collection of conditioning, comfortable and easy-to-apply lip color that delivers 10 hours of fresh, vibrant wear. Formulated with Vitamin E and Ceramide 5, it provides a healthy shine instead of dreaded dryness characteristically associated with some long-wear color.
To score American Idol and J LO Beauty Package:
If you want an extra entry, Tweet this:
I want to win the @lorealparisUSA JLO beauty package on The Curvy Fashionista @mariedenee! Did you enter? http://bit.ly/opdMs1
Entries close at midnight (PST), Thursday July 21st! One winner will be chosen on Friday, July 22nd so that means you only have a few days to enter! The winner will be chosen by random.org!
ENTER NOW and GOOD LUCK!