Oh J'adore la mode, what I wouldn't give to go to Paris Haute Couture Fashion Week. Although the Dior show was quite a disappointment for some without John Galliano, I managed to scope out several trends that I must try. PFW is all about concepts and fantasies – dream with me if you will:
THE SUPER MAXI – This dress reminds me of your staple DVF wrap dress. The maxi is simple enough that it can be converted into chic, tomboy, elegant, or the urban look by just adding one piece. My favorite maxi dress companions are a fitted blazer and a statement necklace. Not to mention this dress will give any woman tons of height.
HEAD PIECES AND VELVET – June Ambrose has been a champion of turbans and fancy head pieces. The Armani Prive runway show placed a gorgeous head piece on every model to compliment the velvet high waisted pant.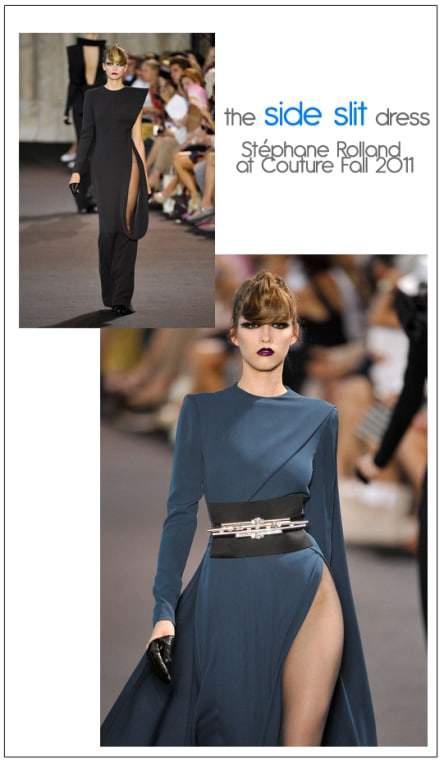 THE SIDE SLIT – Showing this much leg is bound to get you a date or set your current boo into a frenzy for sure. To give your curves the ultimate shine, pair the dress with Spanx sheer control top panty hose.
LACE SHEER AND OTHER SPARKLY THINGS – Anytime I am looking for a dazzling girly inspiration I look to Elie Saab – the master of the red carpet dress.  This runway was filled with feminity, gorgeous Swarovski crystals, lace and sequined gowns. A perfect gown for the unconventional bride – I think I'm wearing the chocolate gown on my special day.
Now if we can convince the designers to make larger sizes the world would be a happier place. Any fall trends you're dying to try – do tell!