First and foremost, a special thank you to Tracey for the opportunity to attend this fabulous event! Make sure you check her out at Blinging Beauty!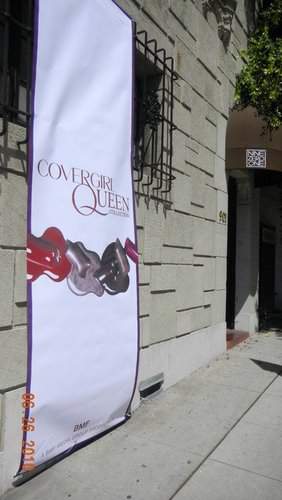 Getting ready for the red carpet is no easy task. However, when you have the likes of Ashunta Sheriff (makeup artist to the stars), life is a bit easier!  This is exactly the help red carpet host of the BET Awards, Tika Sumpters, received and special thanks to the Cover Girl Queen Collection who invited us along for the ride!
CoverGirl hosted the CoverGirl Queen Collection BET Beauty Lounge and invited a handful of beauty and fashion bloggers to get an up close and personal view of what it takes to get red carpet ready!  The uber swanky Salon Nine Zero One played host to the Beauty Lounge decked out in fabulous photos of the Queen (Queen Latifah that is who celebrates 10 years with the Queen Collection!) and fabulous treats!
Hpnotic sponsored the fabulous bar, as I helped myself to a Royal Heiress or two! As they waited for the rest of the press and media to arrive, we were treated to a holding room that was THE CUTEST!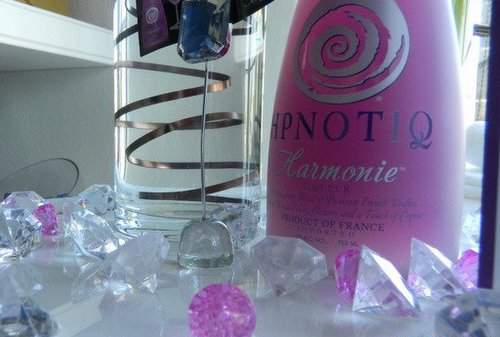 Once ready, we were invited into the main room, flanked with the fabulous shades from the CoverGirl Queen Collection- it was hard to focus when all I wanted to do was PLAY!!!
However, Ashunta's wit and charm had all of us at attention as she showed and shared tips about the goodies Cover Girl had for us!
Take a peek!
Once Tika's look (a bit of a retro 60's glam girl) was complete, she headed upstairs to change into her red carpet look! While Miss Tika performed a grand wardrobe change into her amazingly woven Herve Leger look, we were invited to receive mini makeovers ourselves!
Hair, Nails, and Makeup we were treated to our very own star treatment along with chic cocktails to match! I got my face beat nicely- taking my eyes from oh to ohhhhhh and my nail from drab to fab!
Today, I was reintroduced to the CoverGirl Queen Collection, and sooo happy I was! With a special thank you to Tracey, I was able to find out about products that are specifically tailored to all women of the ethnic persuasion! (Not just African American!!!!)
Please visit the Curvy Fashionista on Facebook to look at ALL the photos from the day's event!
You can learn more about the Cover Girl Queen Collection by visiting their site and following Cover Girl on Twitter and on Facebook!