So, if you know me, then you know I LOVE a GOOD eye shadow… Imagine my surprise when MY two favorite Blog SISTERS were chosen to participate and create their OWN shades (one did eyeshadow and the other did a lip glass!) for MAC Cosmetics!!!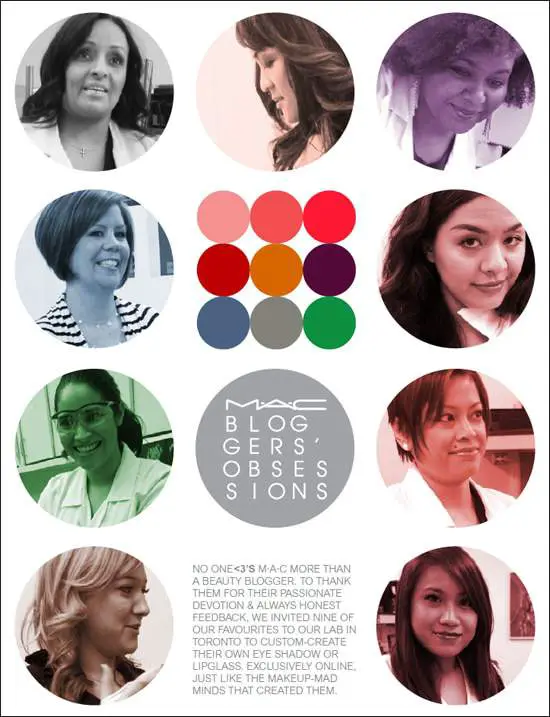 MAC invited nine of their favorite beauty bloggers to join their MAC Toronto Lab, and here, they got to create their very own MAC eye shadow or lip glass! My fairy blog mother, Lianne Farbes of The Makeup Girl and my Blog Sister Patrice from Afrobella were chosen to rock out in this fabulous collaboration!
And here they are!!!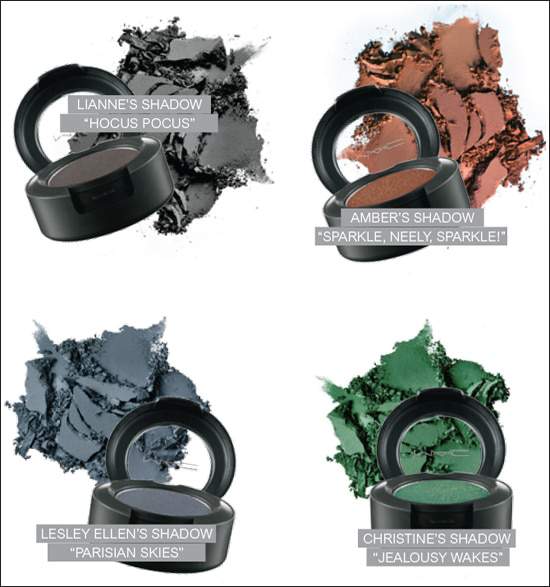 MAC BLOGGERS' OBSESSION Eye Shadow, $14.5 U.S. / $17.5 CDN
MAC Eye Shadow in Hocus Pocus – Dark sooty grey with silver pearl (Lianne of The Makeup Girl)
MAC Eye Shadow in Jealousy Wakess- Seething emerald with teal and golden pearl (Christina of Temptalia)
MAC Eye Shadow in Parisian Skies – Muted grey-blue (Lesley Ellen of Lipstick Powder N Paint)
MAC Eye Shadow in Sparkle, Neely, Sparkle! – Deep rusty brown with champagne-colored sparkle (Amber of Beauty Blogging Junkie)
I think I will need all of these eye shadows! Woot!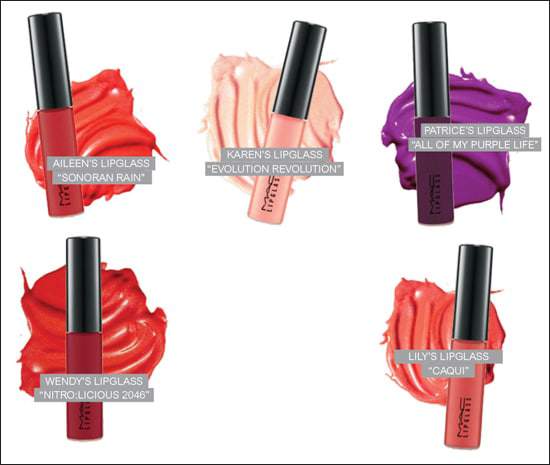 MAC BLOGGERS' OBSESSION Lip Glass, $14.5 U.S. / $17.5 CDN
MAC Lip Glass in All of My Purple Life – Deep purple/grape with subtle sparkle (Patrice ofAfrobella)
MAC Lip Glass in Caqui – Persimmon Orange (Lily of Beauty Maverick)
MAC Lip Glass in Evolution Revolution – Warm peachy pink with subtle purple, green ,blue micro glitter (Karen of Makeup and Beauty Blog)
MAC Lip Glass in Nitro:licious 2046 – Intense shiny red (Wendy of Nitrolicious)
MAC Lip Glass in Sonoran Rain – Deep coral-red with gold and silver pearl (Aileen of The Shades of U)
Never been a big lipstick girl (although I am trying to be) these lip glasses tickle my fancy!
Congrats to all nine bloggers, but special congrats to my girls for this amazing collaboration!
Available online only on June 21st, you can score the limited-edition Bloggers' Obsession Collection!
The question is:
Which Blogger's Obsession custom shade will you be playing in?
All images from Temptalia