So, remember when One Stop Plus released their Spring Collection during New York Fashion Week last Fall? No? Well do you remember when I shared with you the collection being ready?
Well, I had the pleasure of being sent a few items from the OSP Collection to review I was quite optimistic and in this case, it worked out to be in my favor!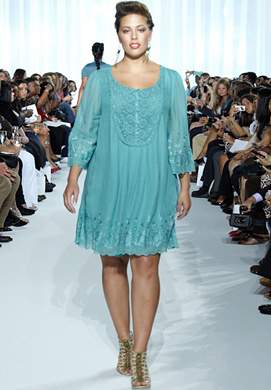 On my trip to the Bay Area to celebrate my bestie's graduation from Grad School (Congrats Janelle!), I chose to bring this dress with me as I thought this would be the perfect dress to rock- not too dressy or too casual!
So, I rocked the Aquatic Lace Dress- the same one Ashley Graham was rocking on the runway! Although I am NO Ashley Graham, I felt just as fabulous on the Concrete runway!
Hehehe…
I loved quite a few things about this dress!
For one, the color. This teal is the perfect shade of blue (although I have the strongest propensity to rock teal), I can pair this teal with the various browns and neutrals!
The sizing. So true to fit, not taught across the bust, roomy in the arms, and with this shape of dress, it skimmed the curves just where it needed to and the length was perfection!
It was just as I imagined it from the runway! A lot of times, what is shown on the runway is traditionally watered down a bit- and THIS was not the case! ELATED!
Anywho, this is how the whole look turned out to be!
What do you think? Do you like the dress?
Have you shopped the One Stop Plus Collection? What have you purchased from here? Are you a fan as well!?!
Make sure you check out the Collection by OSP!
And because I love you guys so much, being the enabler and all, please enjoy a special coupon code!
15 off $50, $25 off $75, $35 off $100 with Code OSPCOUPON13