Seriously, is there nothing that Kim Kardashian has NOT done? Well, for her Spring/ Summer Collection of her newest venture- Belle Noel, Miss Kim takes her love and passion for jewelry to another level in her second collection of her jewelry line- and I AM IN LOVE!!!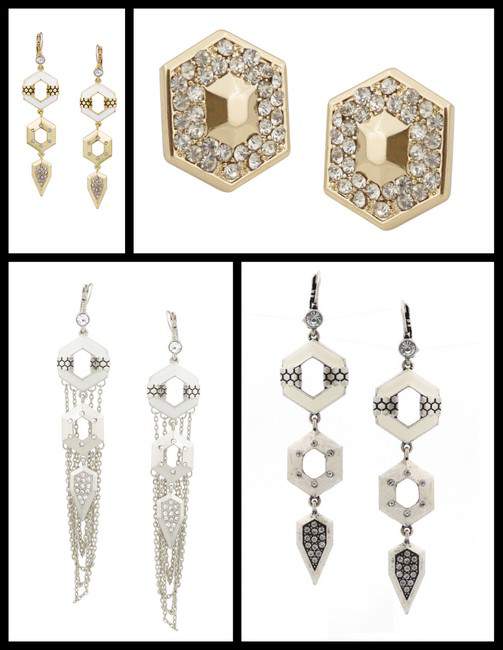 The Belle Noel collection for spring is all about shapes met with bold designs, combining sophistication and femininity! Hexagons, Honeycombs, and Butterflies find its way into the collection with an innovative play on the soft and hardness of the metals and shapes! Her use of mixed metals, resins, leathers, and stones all create a collection in which I am dying for a piece to call my own!
It's been a dream of mine for a long time to have my own jewelry collection, so it was such an amazing opportunity and experience to sit down and create designs that I feel reflect my personal style, and a collection that is also varied and offers a little something for everyone. You guys know I love my statement jewelry pieces, so I wanted to create pieces that really stand out and make a statement, but most importantly, I wanted to make them affordable for everyone!" -Kim Kardashian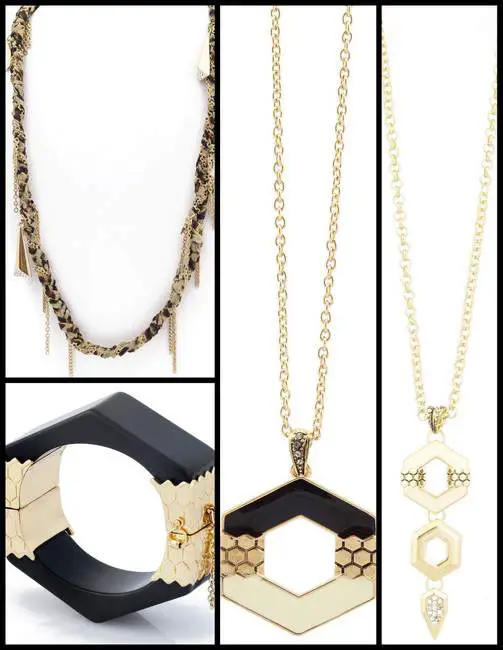 Affordable is the surprise here! With prices ranging from $25 to nothing over $200 (from what I have seen so far) her collection is fierce for your wardrobe and gentle on the pocketbook! You can find her collections at various boutiques and stores, but if you are dying to shop the collection, you can do so BELOW!
Shop Belle Noel Now