Okay.
So… a few months back… I shared with you a lookbook from K-Mart that turned quite a few of our heads (ours= yours and mines) with their LOVE Your Style- Love Your Size campaign.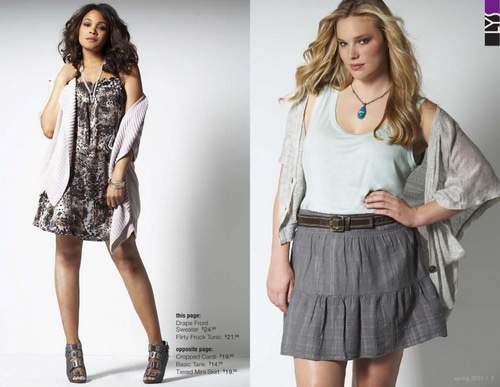 Challenging and aiming to shatter their current sterptypes for fashion, they invited in Plus Size Model Fluvia and Editor in Chief of PLUS Model Magazine- Maddy Figueroa- Jones in for a "Come to Jesus" moment with their latest collection- and K-Mart created a sick little video of it!  With no holds barred and nothing but honest opinions, Maddy and Fluvia give the new plus size collection from K-Mart a whirl….

After watching their video… and listening to both Maddy and Fluvia (because holding their tongue they do not!), I KNOW that K-Mart must be onto to something here!
Have you had a chance to catch the K-Mart's New Campaign Look Book: Love your Style-Love Your Size?
After checking out this video, what do you think and feel?
I am hardly a K-Mart Shopper… but this collection may JUST bring me in for a looksee!