Things have been a little silent over here, but if you do not know, I am in New York for NYFW! OMG this Cali girl is freezing! I stayed bundled up in my tights, gloves, scarves, and jackets! LOL STAYED BUNDLED UP!
Last week, on Friday, I had the pleasure of hanging out ALL DAY with fashion designer of Project Runway FAME, Althea Harper and she was a true gem! While I will share more details soon, I had to share my look that I rocked during the day!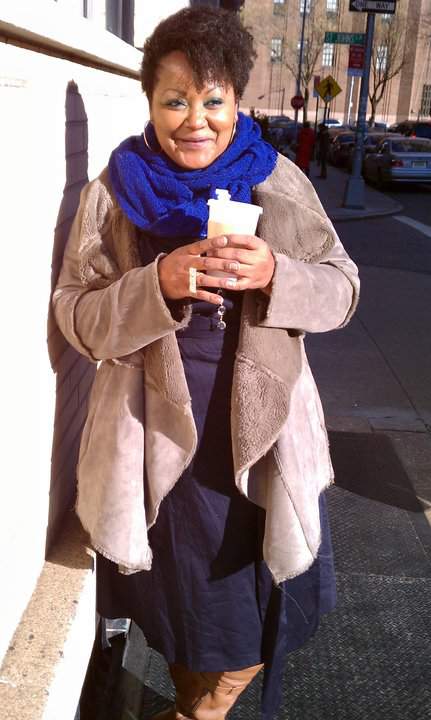 What you cannot see is that I have on a second body conscious dress- a WOOL BLEND V-Neck shift dress by Calvin Klein, for layering warmth!
What I am wearing:
Style 369 Jacket
Dress from Igigi
Boots from Simply Be
Tights from Target
Ring and Scarf purchased form Ideeli
Necklace made on our DIY Diva episode
Did I make it work? Mae sure you stay tuned as my fashion adventure with Althea Harper as the Fashion Cruzearati was A BLAST!