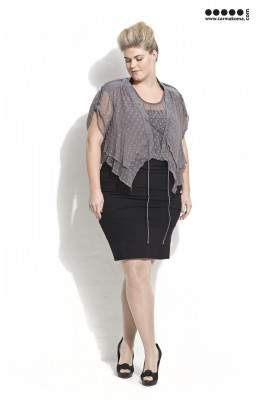 A play on textures always adds delightful visual interest! For Spring, the sweetness and playful texture play is seen through the use of sheer. Not the skin-tight overtly sexy, but the ethereal and demure are the focus playing to the feminine shape.
On the runways, designers played up the monochromatic colors with sheer layers in the same tone for a soft sophistication and allure. From maxi dresses to tunics, and blouses, the abundance of sheer influences are available for any level of modesty.
[flagallery gid=3 name="Gallery"]
How to wear it:
Take a note from the runway, and layer sheer components under and over monochromatic (same color) pieces.
Opt for sheer cutaways and inserts for an unexpected interest to your look
Great foundations play a crucial part- the right camisole, bra, etc…
It's all about an understated elegance and ease. If you have to work too hard at making this trend work, it's okay to opt for a sheer scarf, or sheer throw!
Key items in Sheer:
Blouses and tops
Maxi skirts and dresses
Are you digging the sheer trend? How would YOU wear it? Personally, I want a sheer maxi! LOL!!!!