Happy Holidays lovelies! Did you enjoy your weekend? Amidst the torrential downpours on the west coast and the Snowpacalypse on the East Coast, I hope you all arrived back home safely and in one piece!
We are kicking off the LAST week of giveaways on the Curvy Fashionista and we have NOT skimped on the goodies!
Case and Point?
Damn You Alexis!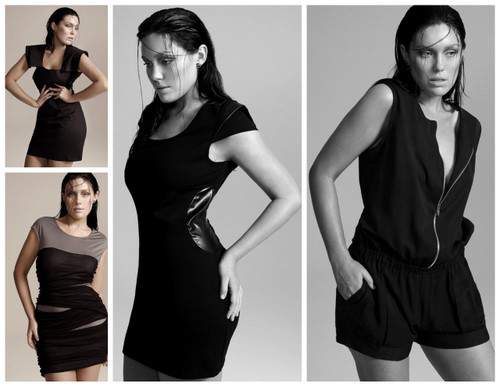 I have had the pleasure of scoring a few items (review coming soon- delayed due to weather!) and I am sharing the booty with you! In November, I shared with you a new Plus Size Australian Designer, Damn You Alexis– a line enveloping style, substance, and sass!
Well today,
YOU get the chance to score your own
Damn You Alexis Item!
My faves I have looped into the collage! And upon receiving them- execution is divine, fabric choice is sumptuous, and the fit is impeccable!
To Snatch up a Fierce
Damn You Alexis

piece, here are the rules:
Sign up to the Damn You Alexis Newsletter
Follow Damn You Alexis on Twitter (Just added!!!)
Leave a comment with your FAVORITE Pieces from Damn You Alexis!
*** Bonus Entry!!!***
Tweet on Twitter: "I just entered to win a Damn You Alexis Piece on #TheCurvyFashionista and YOU should too!  http://tinyurl.com/2fgbt59 Enter then RT!"
Winner will be chosen via Random.org and entries close Jan 1st at Midnight! Giving you enough time to party, and then remember you have to enter!
Make sure you check out the Best of 2010 Fashion Moments and tune in tomorrow for another GREAT giveaway and New Best of 2010 Fashion Moments!