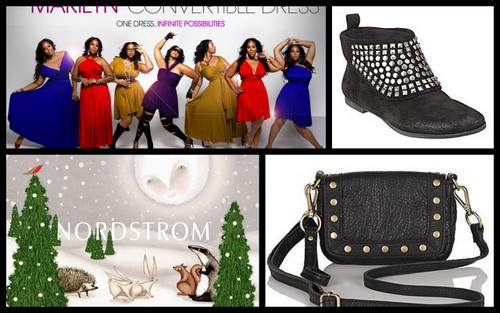 OMG! This week has gone by soo fast! Kicking off the first week of my Blogiversary Giveaways has really amped up my holiday spirit! And the excitement does not stop there!
No seriously!! We are just getting started with the month!
So here is what giveaways launched this week so far:
But What's Next?
Saturday, I attend the Two Point Oh La Snow Ball! Are you going?
Next week we kick off another jam-packed week of GIVEAWAYS!!! More clothes, jewels, and shoes- OH MY!!!
There is more!
This month, I will have MAY-JOR , HU-GE! News to share! Make sure you are subscribed and/or following me on Twitter and Facebook so you hear it first!! You do not want to miss out on this- nor the last to hear!!!
Also…..
I will be finishing my FIRST E-Book!
For all you newbie Fashionistas, those who need more specific help, or are ready  to brave the plus size fashion world, or wanting to learn just how to put your best curve forward, then I have a treat for you!
Subscribe HERE for
A special email once the Book Launches
An EXCLUSIVE discount for you budding Fashionistas
Exclusive Deals from your Favorite Retailers
Happy Friday and have a GREAT Weekend!