Say What?
Now the Curvy Fashionista Brides can walk the aisle in style! With the advent of Big Bliss on TLC and more designers stepping up to the plate- and THIS news make me tingle inside!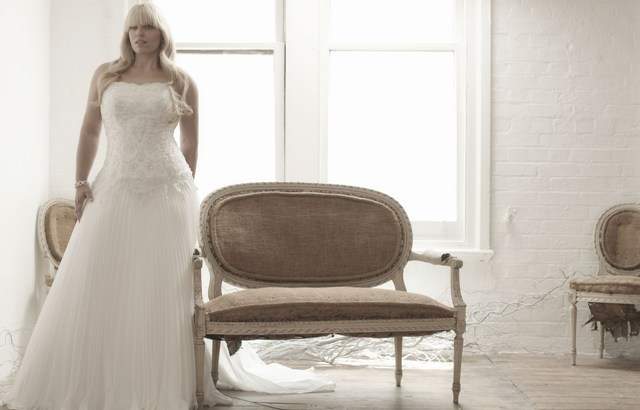 High end designer, Reem Acra plays to the blushing full- figured bride with her latest endeavor. According to the Huffington Post, Curvaceous Couture and Reem Acra partner to create an in store shop, exclusively for the discerning plus size bride to be. As one of the first luxury designers (with collections in Bergdorf Goodman, Neiman Marcus, and Saks) to venture into couture plus size bridal, Reem Acra believes that "everyone should look and feel stunning on their wedding day."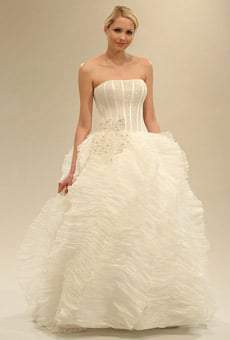 Curvaceous Couture is a Maryland boutique founded by Yukia Walker who constantly struggled with her weight throughout childhood into adulthood. So, when it came time to experience one of the most memorable times of her life, she unexpectedly had struggles there too. Thus, Curvaceous Couture was born- a plus size bridal boutique specializing in gowns for sizes 12-32 and with this venture; Reem Acra is one of the few, if only, high end luxury retailers delivering this special moment for the plus size bride.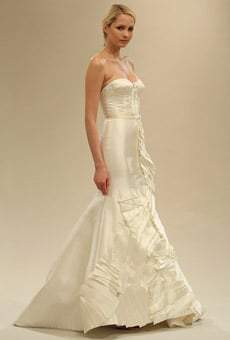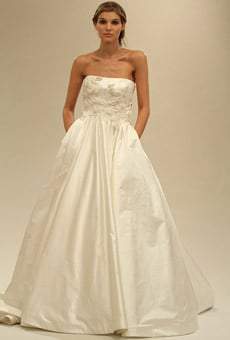 Images from Fashionologie
If Reem Acra's Spring 2011 Bridal Collection is an indicator of what I can expect, I am excited and feel that I (especially with me and MY expensive tastes!) have hope for my own designer gown one day (a long day away! lol)!