Friday night was the night the world shopped. Well, drank, partied, danced, networked, AND Shopped! Perusing around Los Angeles for Fashion's Night Out was one night I most definitely forget!
Being newly relocated to southern California, I could not wait to hop down to the Beverly Center with my press pass and access to the VIP lounge! I was geeked! I did not know what to expect from a plus perspective, however I was motivated to see the what and who of fashion at Los Angeles's FNO headquarters!
The Beverly Center was jam-packed! JAM-PACKED! All three levels looking into the center stage was shoulder to shoulder, and at times I felt like I was at a concert- but a really fun one! Los Angeles Mayor, Antonio Villaraigosa welcomed everyone and introduced Will I Am, Sara Rue, Marc (the FNO T-shirt Designer), and so many more! Fashion delights were kicked off with celebrity blogger, Coco Perez, as he opened up the fashion show, which was quite yummy!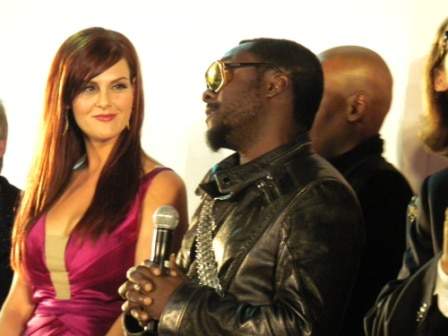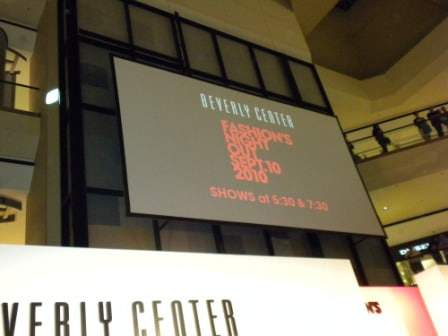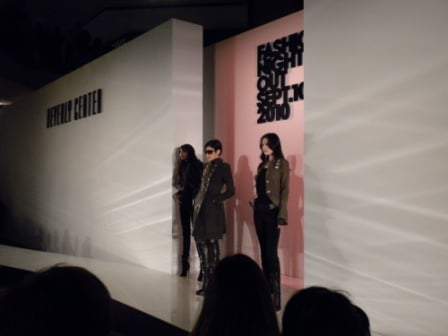 Running into my new fairy blog mother, stylist and blogger Laurie B Style, she whisked me away from the Beverly Center and into the city as we popped around town, from Robertson Ave to 3rd Street- we capped our fashion adventures at Opening Ceremony!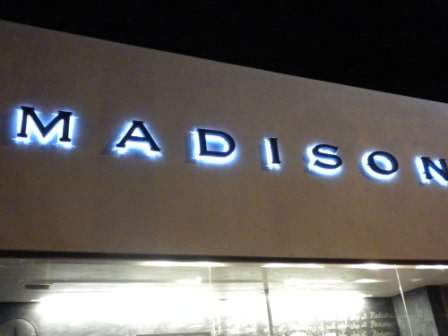 Overall, the night was fun! There were some moments where I felt like the BIG GIRL in the room, but I shook it off and moseyed throughout town! After seeing a fabulous diva cooking hotdogs on the street in a fabulous silk maxi! I was done!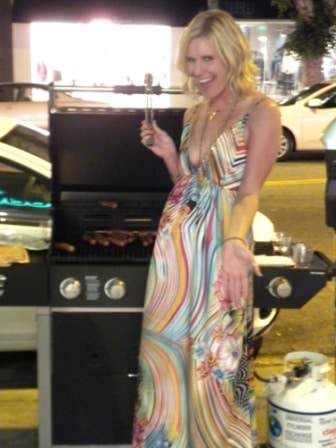 Robertson seemed like the place to be with Fashionistas bouncing from boutique to boutique! Passing through Alice and Olivia, Anya Hindmarch, and Diavolina (with a Velvet Angels feature), I was in shoe heaven!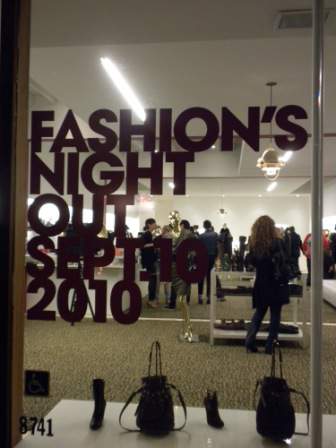 Opening Ceremony was quite special. This boutique has a cult following like no other and Friday night was no exception! With their pop up bazaar in the parking lot, this location was abuzz with incense, oriental rugs on the floor, music videos and images projected onto the outer wall, visiting here was like stepping into a really groovy 70's party! With a staircase that ended at the ceiling, a couch that looked like pizza and a goat with a jewelry case in it, my attention was piqued!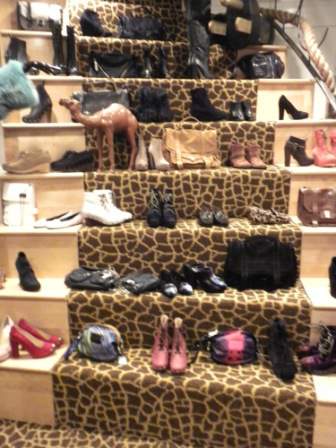 I had an amazing blast and I do hope that Fashion's Night Out indeed contribute to the betterment of the economy!
What did you do? Did you shop and have a blast? I want to know!