A couple of months back, I won a jacket from Return to Sender's blog! What are the chances right? Finally, after finding my camera charger and getting my camera charged, I needed to snap away!
Now, it has been HOT as Hades in Southern Cali (I have moved home!) and I had a fashion event (the really cool LA fashion blogger community- Fashion Two Point Oh!) to go to last night that was more lax than anything else, so I opted for my New CarmaKoma jacket and my Svoboda jeggings!
The jacket was quite roomy, lightweight, but held no punches on the funky and fierce factor!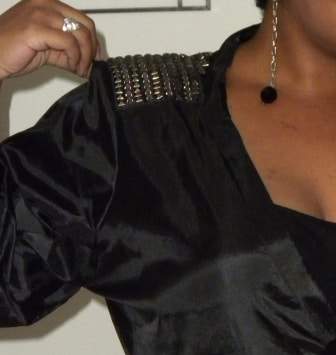 I must give a big hug and kiss to my lil sister who shot my pics as I came in from the night's festivities! Thank you sissy poo! Also, please forgive the lack of accessories, I could not find my fun pieces to play with!
What do you think? Want my jacket? You can snap up the Sagrada Jacket ON SALE! over at CarmaKoma!