This is defintiely the year of the plus size woman!  Breaking Barriers, boundaries, and stereotypes, plus size fashion is on its way to becoming a respected mainstay!
For the latest plus size venture and challenge: SXSW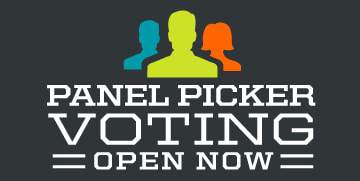 Editor of Daily Venus Divas, Stephanie Danforth formed an awesome panel to represent the plus size consumer at the 2011 SXSW Festival in Austin, TX. The South by Southwest® (SXSW®) Conferences & Festivals offer the unique convergence of original music, independent films, and emerging technologies.
In order to be considered as a finalist for the festival WE NEED YOUR VOTE!
The panel consists of:
Stephanie Penn-Danforth, Editor, Daily Venus Diva.com
Gigi (Jennene) Biggins-Voluptuous Woman Company, Inc.
Madeline Figueroa Jones-Plus Model Magazine
Cassy Jones-Mcbryde-The Fuller Woman Expo
Marie Leggette/The Curvy Fashionista <- That's me!!
SueZette Yasmin Robotham, Contributor CentricTV Lifestyle blog and Owner/Advice Columnist
History was made this past weekend when MTV crowned Gabi Gregg at their FIRST TJ (Twitter Jockey). Gabi is also the Founder of the popular blog Young, Fat and Fabulous. Not only did Gabi win the hearts of MTV viewers worldwide, but her Curvy sisters rallied behind her in record numbers.
So now we are asking you to help US continue making history as we take the 2011 South by Southwest® (SXSW®) Conferences & Festivals by storm.
We need your vote TODAY!
Cast your vote and share your comments about this wonderful panel HERE.
How cool is this? What do you think? VOTE TODAY!and SHARE!