YES!
Haute off the press!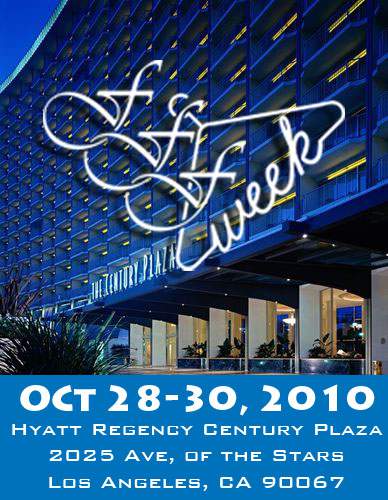 Los Angeles you ready???? Just announced, FULL FIGURED FASHION WEEK™ is officially coming to LA! You have heard the rumors and they now can be put to rest!
Mark your calendars, get your tickets, book your rooms for:
FULL FIGURED FASHION WEEK(END)â"¢
Los Angeles – October 28-30, 2010

Here is the press release!
Full Figured Fashion Week(end)â"¢  Brings the Best of Plus-Size Fashion to Los Angeles Fashionistas–October 28th-30th, 2010

New York, NY. Gwen DeVoe worked for decades to get full-figured fashion, models and designers respect and attention in the fashion industry. This past June she landed major international coverage for the second annual Full Figured Fashion Weekâ"¢–from a front-page piece in The New York Times to dispatches on dozens of fatshion blogs and magazines that cover fashion trends for women size 14 and up. Today, DeVoe announced the fall launch of Full Figured Fashion Week(end)â"¢ Los Angeles from October 28th-30th, 2010.

While Full Figured Fashion Weekâ"¢  has been a NYC-based production, shoppers, designers and models in the plus-industry have been asking for an L.A. show for years. "Most people don't think 'fatshionista' when they think of Los Angeles–they think of women dieting themselves into size zero dresses," says DeVoe, "but there is a growing and vocal plus-size community in L.A.. When we sought to expand Full Figured Fashion Weekâ"¢ into other markets, L.A. was my first choice."

Full Figured Fashion Week(end)â"¢ L.A. will bring a fashion-filled three-day weekend brimming with information, inspiration and great clothes to aspiring plus-size models, designers and consumers. Â An exciting line-up of panels and events will be capped off with a full-scale fashion showcase hosted by Full Figured Fashion Weekâ"¢ creator and executive director, Gwen DeVoe. Â The search for designers and models has already started–but there are still opportunities for plus-size designers and models. Says DeVoe: "We're looking for new faces and new looks that will really wow the crowd. Â This a celebration of curvy bodies, so we're looking for designers who know how to show them off best. We want designs that will accentuate, not hide, our plus-sized selves."

A full schedule of designers and events will be available on September 1st. Until then, DeVoe has her hands full answering requests from press, retailers, models and designers from all over the world. "The success of Full Figured Fashion Weekâ"¢ really made people take notice," says DeVoe, "When the Times piece hit, my phone started ringing and it hasn't stopped since." The story of the plus-size clothing industry isn't going away. Just last week it was announced that Saks Fifth Avenue would start selling clothes in sizes up to a size 18. It's rumored that Chanel and Dolce and Gabbana might start selling clothes that fall into the plus-size range. "Of course it's great news," says DeVoe, "and it's not happening because the fashion industry is suddenly feeling bad about the limited options for full-figured consumers. They realize that there's money to be made. Collectively we have serious spending power."
For press inquiries about Full Figured Fashion Week(end)™  L.A., please contact Rachel Pink.
Were you able to make it out New York's event? Miss the fabulous fashions? You can catch my recaps on its' own special Full Figured Fashion Week Page!
Are you a designer or  a model ready to strut their stuff? Head over to the site for more information!
Click here if you would like to be a sponsor!
Schedule will be up soon for FFFW(end) LA ! Are you ready?