America's Funky Sweetheart gets playful with her newest resort collection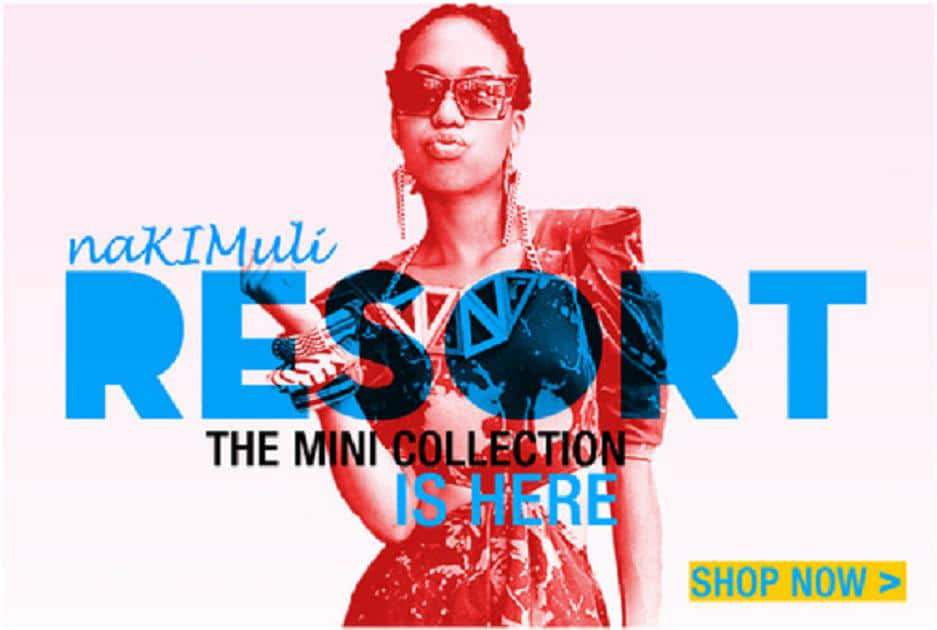 This Spring, NaKIMuli launched her collection and dazzled with her "Lock U up in love for days" collection. While her designs are featured on a smaller model, this funky and edgy designer DOES cater to plus sizes!
Pronounced nah-KIM-u-lee, the name naKIMuli is from Uganda, meaning flower. Not for the late bloomer, naKIMuli pushes the envelope in Tribal chic fashions for the fun, forward, and fierce fashionistas!

naKIMuli is definitely a label for young forward-thinking fashionistas. Designed by Tennille Nakimuli Shanae McMillan, naKIMuli is an exclusively limited quantity-produced ready-to-wear clothing line for young women. From her use of jersey fabrics to her unique silhouettes and use of colors and patterns, Tennille McMillan's creations clearly reflect the spirit of her native Brooklyn —youthful, fresh, and funky. naKIMuli—America's Funky Sweetheart